Features » Art
23/12/2005
The last lamp
The spontaneous "36 x 27 x 10" exhibition in Berlin's Palast der Republik demonstrates just how desperately the city needs a new contemporary art museum. By Christina Tilmann
There's one left. Large, shimmering, made of hundreds of pieces of mirror,
Olafur Eliasson
'
s
"Upside-down mirror lamp" in
Erich
'
s old lamp shop
, as Berlin's Palast der Republik was nicknamed. On December 31 the last light will go out.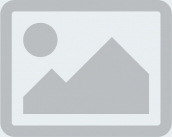 all photos: Stefan Maria Rother
The Berlin art scene was late, in fact very late in discovering the
Palast der Republik
, which has been threatened with demolition for years. Very late, but when they did the impact was great. On Friday December 23, an
exhibition
is set to open there, called "36 x 27 x 10". It will run for just nine days before the building is closed for good at the end of the year. And so at the eleventh hour, every one that is anyone in contemporary art in Berlin is
closing ranks
: Olafur Eliasson and the Biennale artist Thomas Scheibitz, three of the four nominees for the Nationalgalerie's prize for Young Art, John Bock, Angela Bullock and Monica Bonvicini, Eberhard Havekost, currently exhibiting in Wolfsburg, Tacita Dean, Candice Breitz and Rikrit Tiravanija, Christoph Schlingensief, Björn Melhus, Thomas Demand, Olaf Nicolai and Jeppe Hein, Gerwald Rockenschaub and Manfred Pernice.
It took
ten days
for the show to snowball into existence: one artist rang up the next and soon there were 36. "There were others who wanted to take part but we had to draw a line at some point," explains Florian Wojnar from the art collective
Future 7
. Eliasson adds: "It would be so easy to do more impromptu shows like this. We've been looking for this kind of a location for a long time."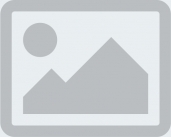 The room is a
white exhibition space
, 36 by 27 by 10 metres in size, which was left over from the last exhibition
"Fraktale IV"
. A classic white cube, generous, brightly lit and monumental. It is the sort of art museum Berlin's artists have always wanted. Because the museums, the
Hamburger Bahnhof
and the
Neue Nationalgalerie
, do not sufficiently reflect the rich art scene, in most people's opinion. A proper home for contemporary art in a central location in Berlin, open for a dialogue between art and society – that's hardly a new demand. What's new is that this much commitment is so soundly and convincingly demonstrated.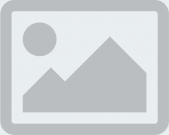 It doesn't have much to do with the the historic Palast der Republik any more though, lamps or no lamps. The demolition date in January was recently confirmed once again buy all governing parties and the exhibition will certainly not be able to prevent it going ahead. However the exhibition does have the character of a demonstration, and is more like a
dialogue between the artworks
than a carefully curated show. Rikrit Tiravanija shows the towel that has accompanied him ever since he arrived in Berlin. Christoph Schlingensief recycled the stage set from his
"Parsifal"
in Bayreuth, John Bock integrated the child of Thomas Scheibitz in his "Babyshambles" installation, and Franz Ackermann shows a monumental painting "Zugang zum Meer" (access to the sea).
Berlin on the sea is an
old pipe dream
, no more likely than that the Palast will stay standing. But one thing has been made very clear: how rich the Berlin art scene is, how rare it is to witness such a display of unity and how desperately necessary this sort of arena is for young art. This is far more than just an articulation of fun culture of the type that reared its ugly head in some of the "Zwischennutzung" (interim use) projects of last summer, and there is also more to it than morbid romanticism of the
great gutted ruin
of a building.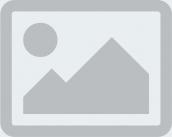 While the

Museumsinsel

is being meticulously restored, just over the road, a lively art location could come into being at relatively little expense, which the artists would embrace and fill. With art for which Berlin is globally known and treasured. It is one of the greatest virtues which the city could put to work, if it only wanted to. But this involve a light going on with those in charge, and it would need to be at least the size of Eliasson's mirror lamp.

Palast der Republik, 23 - 31 December, 2:00 - 10:00 pm. Info: www.white-cube-berlin.de

*

The article originally appeared in the Tagesspiegel on 21 December, 2005.

Christina Tilmann is the arts editor of the Tagesspiegel.

Translation: lp.


signandsight.com - let's talk european