Features » Art
19/09/2011
Hokusai and the quest for perfection
Germany's first major retrospective of the legendary Japanese artist Hokusai features over 430 exhibits, many of which have never left Japan before. By Katrin Wittneven
Shunro, Taito, Iitsu, Manji – over the course of his long life the painter who was born with the name of
Nakajima Tetsuzo
worked under more than 30 different pseudonyms, each representing a different creative period. Most most of his work, though, was created under the name of Hokusai, pronounced "Hocksai". It is under this name, which he borrowed from the polar star, that he entered the annals of art history, where he remains Japan's most famous artist. His wood cut "The Great Wave off Kanagawa" from the series "39 Views of Mount Fuji" (1823-1829) has been reproduced so many times that it has become virtually synonymous with Japanese art. Hokusai, who was born in 1760, has inspired generations of artists, and the French Impressionists in particular. "
He is an island
, a continent, a world in himself", Edgar Degas once said. It is a coup for the Berliner Festspielen that on their 60th anniversary they have managed to open wide a window onto this world. This is Germany's first major Hokusai retrospective and many of the 430 or so exhibits, which include wood cuts, paintings, drawings and illustrations, have
never left Japan
before.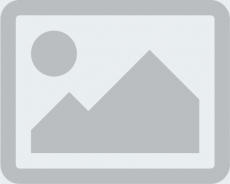 "Kusunoki Tamonmaru Masashige and Yao no Betto Tsunehisa", ca.1830-34
, multicolour print
© Katsushika Hokusai Museum of Art
The young Hokusai drew actors, sumo wrestlers, children's games and landscapes in subtle colours and the finest of lines. In this chronologically installed exhibition, Hokusai's wide thematic spectrum is already laid out in the first room, providing fascinating insights into everyday Japanese life. When, in 1778 at the age of 18, he became an apprentice to the woodcut master
Katsukawa Shunsho
, he was quick to find his own style, and he would spend a lifetime refining it.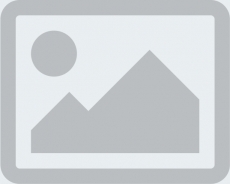 "Shrikes, Jays, Saxifrage and Strawberries"
ca. 1834, multicolour print © Sumida City
Hokusai was born in Honjo, a district of Edo, today's Tokyo. Edo was Japan's economic and political centre, and cultural life there was blossoming. Demand was particularly high for
ukiyo-e
(pictures of the floating world) which, in contrast to academic painting that was rooted in tradition, created delightful and emotional motifs and portraits from everyday life in all sorts of aesthetic styles. Over the years Hokusai went on to become the leading artist of this genre.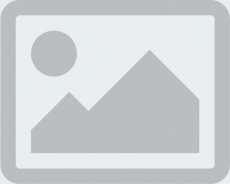 "Kohada Koheiji" from the series "100 Tales",
ca. 1831-32 multicolour print
© Katsushika Hokusai Museum of Art
Hokusai never adhered to any one style but continually changed teachers and schools, living in more than
90 different locations
. He maintained an active exchange with writers and illustrated countless books. As early as 1782 he published his first illustrated book, perspective images such as the multicolour print of the "Great Performance at the Kabuki Theatre in Edo" or the "Night Attack of the 47 Loyal Vassals", which demonstrate his willingness to experiment with composition at an early age.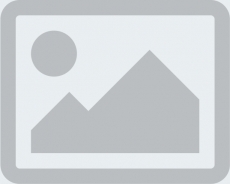 "Women from all Classes of Society"
image from a series of two, ca. 1792-93
hanging scroll © Katsushika Hokusai Museum of Art
At the same time, he liked to work with a number motifs over and over again. A print from the landscape series "Eight Views of Edo" (1804-1807) features a huge wave which threatens to engulf a little fishing boat. This series shows that Hokusai was familiar with reproductions of European art. The landscapes are conceived in
central perspective
and presented in a frame, which was extremely unusual for the time.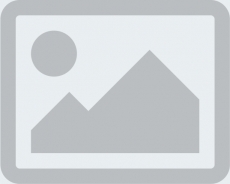 "Fisherman on Beach" ca.1818-30

surimono, paper, ink © Sumida City
There are moments in the exhibition when it is hard to believe that such diversity of work could stem from the hand of just one artist. Hokusai designed popular cut-out sheets and caricatures, playing cards, fans, maps and the good-luck motifs on scrolls in the finest brushstrokes of the sort that would decorate the homes of well-to-do Japanese. The sensitivity of his animal paintings is particularly moving in the way it seems to capture essence of the creatures – from a
daintily elegant langoustine
to the incredibly nuanced skin of a monkfish and a cuckoo's feathers that look utterly real.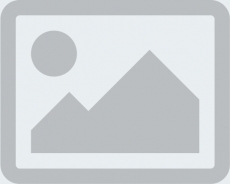 "The Ono Water fall on Kisokaido"
from the series "Journey to the Waterfalls in Various Provinces" ca. 1833, multicolour print © Sumida City
Individual images, such as the
depiction of an explosion
on a full-page spread in a popular book of heroic stories, look like the forerunners of modern-day comics. Indeed Hokusai's first manga collection was published in 1841, although this had little in common with contemporary notions of the manga. These volumes, which have been given a room to themselves in the exhibition, were more like printed illustrations that captured moments from all different areas of life: landscapes, warriors, technical drawings, flowers. It was also during this period that he produced the erotic prints,
shunga
, although these, sadly, are not on display.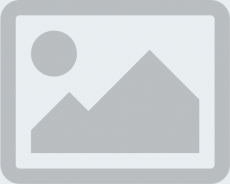 "Onikojima Yataro and Saihoin Akabozu"
ca. 1830-34, multicolourprint
© Katsushika Hokusai Museum of Art
After his 60th birthday Hokusai focussed primarily on landscapes and the natural world, although his late period also stands out in terms of technical developments. "
Prussian blue
" for example, first imported in 1820, opened up a completely new intensity of colour, and the quality of multilayer printing processes on Japanese paper had greatly improved. Even the series "36 Views of Mount Fuji" (1830-1836) with its luminous colours and
imaginative exuberance
represents revolutionary innovations to the oeuvre. The overwhelming power of "The Great Wave off Kanagawa" – reaching as it does out of the picture frame and straight for the viewer, making tadpoles of the fishermen and even dwarfing the holy Mount Fuji – gains a terrible new poignancy in the year of the catastrophic tsunami.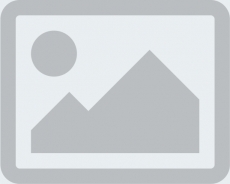 "General Cao Cao before the battle off Chibi"

1847, hanging scroll, ink, paint on silk © Katsushika Hokusai Museum of Art

Legend has it that the famous artist and devout Buddhist possessed nothing more than a teapot, a few tea bowls and a plain cotton kimono. Hokusai's devoted his entire life to his artistic development and

quest for perfection

. When in his seventies he expressed the wish to live as long as possible because, as he said, "At the age of 110, every dot and every stroke I draw will

come to life

." Although he died at the age of almost ninety in 1849, this exhibition is testament to the vigour and immortality of his works.

*

The Hokusai retrospective runs at the Martin-Gropius-Bau Berlin, until October 24.

This article was originally published in German in Die Welt on 28 August, 2011Translation:lp

signandsight.com - let's talk european