Features » Art
29/11/2005
Photoshop realism: life at a distance
Eberhard Havekost is touted as one of Germany's hot young artists. Elke Buhr asks if there's anything below the surface
A facade is a constellation of horizontal lines and areas of colour. The sky is not space but a
blue box
in an even, deep blue, in front of which objects – trees, a brown bear about to attack – are positioned like props. A face too is nothing more than a facade; with sunglasses, it appears to be hidden for good, an impenetrable mask.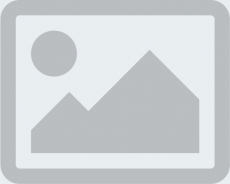 Eberhard Havekost, Click and Fly (1/3), 2000. Courtesy Galerie Gebr. Lehmann, Dresden
For
Eberhard Havekost
, born in Dresden in 1967, painting is about surfaces. The surfaces refer less to the things to which they once belonged and more to themselves, to the
principal of surfaces
itself. They have been
doubly disengaged
from the object. Havekost paints the image of the image. User Surface 6 is the name of one of his landscape formats. Flat functional buildings against a huge sky, pictured as though from a passing car; a perspective that we've become accustomed to in photography and film, the urban desert of America. Eberhard Havekost chased the photograph through a computer program and then copied it off the screen, as he does with all his originals. The result is not Photorealism but
Photoshoprealism
, quips Annelie Lütgens, curator of the Kunstmusem Wolfsburg
"Harmony"
show, at its opening.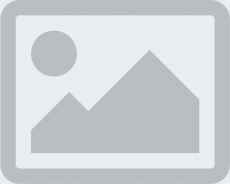 Hotelsprung, 2003. Dusseldorf, Rheingold Collection
This is the first major solo exhibition of Havekost in a museum, the product of a career that took off in a matter of years. Havekost, who studied in Dresden, belongs to the painters who are attracting a lot of international attention under the name "Young (East) German Painters". It's the coolness of his slick portraits and his cold landscapes that draw praise, as well as what one might call the 'Eastiness' of his subjects. While one is slightly chilled by the
pale children in fitted kitchens
or the rear view of a camouflage jacket - suburban white trash chic, Havekost's paintings establish
a reassuring distance
from their subjects.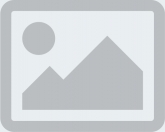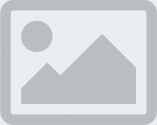 Click and Fly (2/3), 2000; Click and Fly (3/3), 2000. Courtesy Galerie Gebr. Lehmann, Dresden
Havekost
plays with evil
in an almost "lifestyle magazine" way. He became famous with his 1998 series on the sniper; in Wolfsburg, he shows a soldier with a monstrously deformed face and determined look (Stage, 2004), the portrait of a
child murderer in a hood
with black bars in front of his eyes or a confusing patchwork of camouflage material with tanks in the background. In the series PC, he plays with the
allure of the weird
in another way. Faces are presented in two versions; it's up to the viewer to decide if these are "before" and "after" cosmetic surgery pictures or the product of digital manipulation.

PC 3 (1/2), 2002; PC 3 (2/2), 2002. Private collection
Havekost says that working with photographic originals relieves him of the pressure of having to compose - rather than invent, he just has to select. The transfer of the image from the computer onto the canvas is more than mere redundancy for him; it brings the
flow of images to a standstill
and makes them viewable. In his most recent work, Havekost has stopped using others people's pictures and is taking photographs himself of, for instance, the kaput garages of his hometown Dresden, such as in the series Rusty Places. In Wolfsburg, the results of Havekost's trip through the USA in January of this year are being shown for the first time: among others, the series "Destiny" with
various perspectives of a car wreck
that he found at the side of a road near the Grand Canyon. There are six monumental views of a trashed car in dirty brown, illuminated with a flash from the front so that the background disappears in darkness.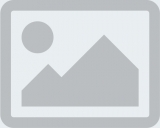 Mobile 4/4, 2000. Galerie Neue Meister, Dresden

This is roughly how Pop Art of the 1960s created metaphors for the failure of the American dream. But wait, here we're dealing with more than metaphors; here

we're dealing with surfaces

. The question remains, why? But this kind of art obviously doesn't want to be asked questions of meaning – it's just playing with the mask of coolness. But as anyone who has spent an evening in an extremely cool venue wearing extremely cool sunglasses and the super-cool military look knows,

coolness and boredom

are closely related.

*

The exhibition "Harmonie. Bilder/ Paintings 1998 - 2005" at the Kunstmuseum Wolfsburg runs until February 19, 2005.

This article originally appeared in the Frankfurter Rundschau on November 11, 2005.

Elke Buhr is art critic and editor at the Frankfurter Rundschau.

Translation: nb

signandsight.com - let's talk european