Features » Art
30/09/2005
The art of the ape
A new exhibition in Berlin celebrates the work of Jörg Immendorff, Germany's most political painter. By Hanno Rauterberg
At first things are remarkably calm. Three pm, and the
artist
Jörg Immendorff
is wandering up and down in front of the West German
parliament building
in Bonn. He has painted a block of wood
black, red and gold
, tied it to his left leg and is dragging it along behind him. This is his protest against the "insipid and uncreative" element in politics. But the only reaction comes from a couple of taxi drivers who bawl over to him that his block needs a set of wheels, and bad. But then, thirty minutes later, the
desired result
: flashing lights, sirens, a police car and paddy wagon with ten officers who promptly confiscate the wooden block. The offence: "Dragging the block along the sidewalk caused the colours
of the Federal Republic of Germany to be rubbed off."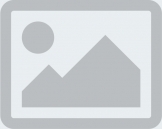 Jörg Immendorff, Model for Male Lago - unsichtbarer Beitrag © Jörg Immendorff
That's how easy it was back then in 1967.
Minimal artistic deployment
could get you a major public appearance. Today Immendorff is still demonstrating, but now it's in a museum and with a
multitude of blocks
, a bright red city of multiple walk-in cubes, installed in the broad expanse of Berlin's
Neue Nationalgalerie
. Immendorff shows his paintings inside and on top of the rooms. The works look less like hung paintings than enthusiastic actors, much like the ape sculptures that peek out from around a corner. A powerful
theatrical landscape
has been assembled here, co-conceived by Bert Neumann of Berlin's
Volksbühne
theatre. And of course the play being performed is called: Immendorff, a life for art. (
Pictures
of the exhibition)
It's a
crazy
,
convoluted life
, full of turnabouts, explosions and surprises. But in many respects Immendorff also remains crazily true to himself. The woodblock scene is repeated and varied again and again:
German colours
run through his paintings, he prides himself defiantly on his nearness to power, and gives himself a powerful role in the performance.
This holds also for the current
walk-in artwork
called "exhibition". Here too the artist's work and life are inextricably blended. And everything becomes part of it, even the
visitors
who just want to see the pictures and don't want to hear anything about the headlines of recent years, about
orgies
,
cocaine or prostitutes
, nor about the incurable
Lou Gehrig's disease
which paralyses the limbs of the 60-year-old, taking him as far as China to have foetus cells
injected into his brain. Immendorff spares us such details in Berlin. But he does talk about how visitors to the exhibition could feel like
blood corpuscles
, led by red carpets like bloodstreams from one limb, one little room, to the next. The museum becomes an artificial artist's body.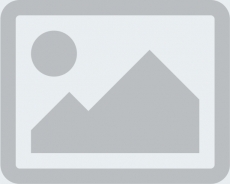 Ready-made of History. The Father of Morgana, 1987 © Jörg Immendorf, courtesy Galerie Michael Werner, Cologne and New York
And in fact, merely hanging the paintings neatly on white walls would have been strange. No one would seriously think of calling Immendorff a good, or aesthetically-minded painter, least of all Immendorff himself. This is the very subject of his works, which he sees as something provisional, something that refuses to stand for itself. "
Stop painting
", he had scribbled wildly on a canvas in 1966 – and his
teacher
Joseph Beuys
promptly praised him for his "superb work". From then on Immendorff had to live with this
schizophrenia
, with his painting that declared itself obsolete and yet continually brought forth new works.
In those days he wanted to "participate actively in the
struggle of the working masses
to unmask, denounce and fight imperialism". And the role of art in all that? Art was seen as bourgeois, the aesthetic plaything of the class enemy. So it needed to be put entirely in the service of the working class. "The painting must be
like the potato
," Immendorff decided. It doesn't have to be pretty, but it must be nutritious.
And in fact many of his works are very filling: the early, exquisitely frivolous works of
anarchistic Dada
soon give way to didactic presentation and explanation boards. Immendorff became a university teacher, and painted accounts of his didactic methods. Today these paintings seem very exotic, like documents from a time when art was just the means to an end. Yet as important as Immendorff's
Maoist group
Ruhrkampf was to him, he never became completely submerged in it. "My goal was social action", he writes self-critically on one of his paintings. "My praxis was oriented around egoism".

Putting Germany in Order, 1983 © Jörg Immendorf, courtesy Galerie Michael Werner, Cologne and New York
This praxis was what led him on to ever new attempts to bring
art to life
, above all for himself. As ruffian, macho and revolutionary, as party animal and dandy, as a permanent fixture in
Bunte
and
Vogue
magazines, as a university teacher, politician's friend and barkeeper in Hamburg's wild Reeperbahn neighbourhood – Immendorff did not shy from any role on any stage. Very early on, at the beginning of his studies in Dusseldorf, he had engrossed himself in the theatre. From then on he painted
drama and pathos
. Again and again he put his own ego on stage in ever-changing costumes. Putting himself into his paintings was as natural to him as its opposite: translating his paintings into real life, for example by wearing the jewellery motifs in his paintings in real gold on his own body.
Yet he never stopped mistrusting
his art. His painting was gauche and awkward, often erratic, full of seemingly
proletarian gruffness
. And he painted painting: again and again he shows paintings in his works, revealing how the illusion is dabbed together and touched up, how art is nothing but
beguilement
. Immendorff dotes on the turmoil of bodies, the overlapping of motifs, layering allegories on top of metaphors on top of emblems. And yet he remains a grand sceptic with a gift for irony – an iconoclast with a love for icons.
This
love-hate
, this diremption, is what makes his work so fascinating. Many artists have had it over the last thirty years, but none has made this paradox so much a part of their work. Often his paintings are
comically distorted
and dark, many of his motifs seem scratched from the blackness of the present day. But with all this darkness, there is also a yearning for the naive and the untamed, especially in the
"Cafe-Deutschland"
series. These paintings show an intimate circle of figures from the past and present, including artists from East and West Germany, long before the Berlin Wall came down. Art as a
superior instance
, uniting in pictures what is separated, the nation's science and the
nation's conscience
, that too is one of the ideas Immendorff drags around with him like a block of wood.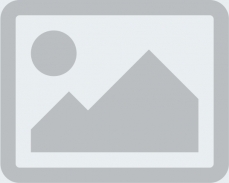 Untitled, 2005 © Jörg Immendorf, courtesy Galerie Michael Werner, Cologne and New York
Like no other painter of his generation, Immendorff took up things German in his work, he painted the
German flag
with a large golden stripe, and he painted the
German eagle
. A late self-portrait even shows the artist dressed as an eagle with thick, claw-like splotches of paint on his shoes. This is how he appears in his ironic get-up: the
artist as a national symbol
, a political entity. Immendorff shows Germans how they are, writes Peter-Klaus Schuster, general director of Berlin's state museums. And in doing so he stands in a long tradition leading from "Dürer to the Führer and beyond".
It's a cynical comparison, but Immendorff was always fascinated by
power and the powerful
. He enjoys the company of
chancellor
Gerhard Schröder, and has travelled with him to distant lands. And he was thrilled at being allowed to paint the chancellor's portrait. The rebel and the courtly painter, outsider and insider – this paradox too runs through Immendorff's life and art. He can't help it, his whims and our expectations force him to make an
ape of himself
. And while he's at it he makes us into co-apes, into members of the hordes that populate his exhibition.

Ho Chi Min, 1974 © Jörg Immendorf, courtesy Galerie Michael Werner, Cologne and New York

True, as he nears his end the contradictions are becoming smoothed out, as is his art, the throng is being cleared away. Yet even now in the village of huts at the Nationalgalerie an eagle once more takes centre stage – this time hung with riddles, stencils of motifs that adorn Immendorff's most recent paintings. For the most part they come from the classical tradition, from

Grien

and

Hogarth

, and he assembles them in collages reminiscent of

Sigmar Polke

. Or rather: he has them assembled. Because he stopped being able to use his arms long ago, now his assistants do the artwork for him. Immendorff has finally become what he always wanted to be: a cooperative, an

enterprise for socialising art

. Only that this enterprise no longer produces didactics or exuberance, but a silent wish for the indissoluble.

That goes for his last paintings. But his

last stagings

have nothing to do with retreat. Immendorff lives in them once more, the

all-encompassing Immendorff

. Once more the major tribulations, walls hung with paintings, once more he shows up at the demonstration, raising banners and flags in the middle of the museum. "Male Lago" (paint Lago) is the name he chose for this installation-cum-exhibition, referring to the Western

"Unforgiven"

by Clint Eastwood. Eastwood, a nameless stranger, comes into the besieged town of Lago and forces the inhabitants to paint their town red. And when everything is blazing with colour, he starts his "social bargaining" – and shoots the town free.

The exhibition "Immendorff. Male Lago - unsichtbarer Beitrag" (Immendorff. Paint Lago – an invisible contribution) can be seen at the Neue Nationalgalerie in Berlin, until January 22, 2006.

*

The article originally appeared in German in Die Zeit on September 22, 2005.

Hanno Rauterberg is an editor of Die Zeit.

Translation: jab.

signandsight.com - let's talk european