Features » Lifestyle
20/04/2006
World Cup countdown
Author Moritz Rinke reports on the state of the German nation as it prepares to host the FIFA World Cup
A few days ago in the television room of the sauna at
Europa-Center
, 30 or so men roughly 60 years old were sitting around in bathrobes, drinking beer and watching
Kaiserslautern
play
Hertha
. It was like it used to be with soccer, when the world was still in order: a
Fritz Walter
mood.
Suddenly
Christian Fiedler
of Hertha intercepted a side kick. "That Fiedler!," screamed one man and jumped to his feet, "We've gotta Fiedler for the
World Cup
, that Fiedler!" Little did he know or care that his bathrobe had fallen off. The inevitable followed:
30 men in open bathrobes
hotly discussing the German goalie drama. (news
story
) It was awful. At some point, I stood up in my kimono and said, "Quiet! Who cares about
Oliver Kahn
and
Jens Lehmann
? I'm looking forward to the World Cup and summer!" The discussion came to an abrupt halt, all looked down sheepishly at their beercaps while outside, it began to hail. We could hear nothing but the hail.


German national team Goalkeepers Jens Lehmann (left) and Oliver Kahn
I imagined the Costa Rican
players
at the opening game in Munich, freezing, wearing gloves, running totally confused towards Fiedler's goal. Because following the Lehmann decision,
Bild Zeitung
will no doubt unleash such media-terror (worse than the Heinrich Böll
affair
) that Kahn will end up
running over
Lehmann and
Timo Hildebrand
with his Audi and then be arrested, leaving the team with no other choice. "Why are you always talking about the goalie? Frau Merkel said we're a tournament team. I think we'll win the World Cup anyway, even with Fiedler." Now the ball's rolling.
It could be summarised thus: at the moment, we are a country that has nobody on left defence that can kick with his left.
That's a first!
And now we're hosting the World Cup! Not much to celebrate in the
Fritz Walter
Sauna.
The Italians have still not completed their stadium for the winter Olympics; at the Olympic Games in Athens, the Greeks were still tinkering on theirs at the closing ceremonies, but in Germany, we're all set and we still have a couple of months in which to fully demolish our spirits. "
Stiftung Warentest
",
Bild
, the German sports journalists,
Sebastian Deisler
's knee and the German soul in the Fritz Walter Sauna – that should be enough to turn us into fear-filled, inward-looking, paralysed hosts, stuck somewhere between
panic and egomania
.
It's often said that, when it plays big tournaments, the German national team reflects the state of the nation.
Sepp Herberger
and
Adenauer
stood for the foundational myths and minor experimentation;
Willy Brandt
and
Helmut Schön
for "
Try more democracy
" and
Kohl
and
Berti Vogts
for the highs and lows, quietly accepting both ("the field was too long for double passes"). But what do
Merkel
and
Klinsmann
stand for?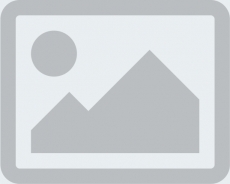 Current German national coach Jürgen Klinsmann (centre) behind Lothar Matthäus after defeating Argentina 1:0 to win the 1990 World Cup in Rome
It would probably make more sense to mention Klinsmann together with Gerhard Schröder, in reference to the
change in the times
that led to, and will continue to lead to, failure for them both. Schröder adopted a political concept that had established itself over 16 years: Germany is just Germany and will always remain so; a guaranteed pension is a guaranteed pension and Rhineland capitalism is the eternal model, for the global economy as well. And if something dark and threatening was taking shape on the horizon, Germany shouldn't see it; Kohl covered it with his
enormous blazer
.
A similar thing took place in the world of soccer. The German team revelled in the major victories, in the old system, continuing to kick
ball after ball
out of the penalty area while other countries were already working with straight four-man backfields, rhomboid formations and one touch combinations in midfield (for the soccer neophyte, help
here
).
The soccer societies have changed fundamentally in the last 15 years but nobody here seems to have taken notice because even our
DFB President
has taken to wearing large world-covering blazers. In their training sessions, the players were putting on little hats and running through the German forests, while other countries and clubs were developing elaborate fitness programs to achieve the perfect
lactate threshold
between oxygen demand and oxygen intake. Rapid development there, the old principle of perseverance here – and all that to the merciless beat of the approaching World Cup, to which even the political legislature marches. The greater the pressure to endorse German
continuity, virtues and hats
, the less time there is for sane consideration of alternatives.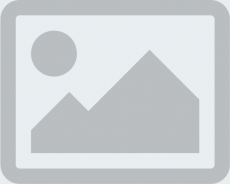 Former coach Rudi Völler at the 2002 World Cup in Japan, where he led the German team to second place
In the end,
Rudi Völler
was like Kohl, from another era. And Klinsmann will be like Schröder in the end. If they don't dare to implement reform, they'll be history. If they dare to reform, they'll also be history.
Every four years, Germans want to see and hear that everything is super and will remain so. Anyone wanting to win a German election in these globalised times has to lie about what's possible, cover up the truth,
throw Kohl blazers over everything
, and if possible present him or herself as a fighting reformer, as Schröder did.
But if you want to win the World Cup, it's harder to do it with lies, because "the truth lies on the field" and that's the only thing that's left from the good old days. This old
Otto Rehhagel
truth is no doubt causing problems for Jürgen Klinsmann.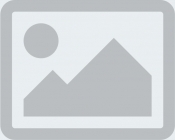 Oliver Bierhoff after scoring the winning goal against Mexico (2:1) and putting Germany in the quarter finals at the 1998 World Cup in France
I was recently at a game in Bremen and next to me were Klinsmann and his co-trainer
Jogi Löw
. Löw was constantly looking at his laptop, rarely at the field. Klinsmann's face only brightened when he looked with Löw at his laptop.
Oliver Bierhoff
, the manager of the national team, explained recently that a conversation between himself, Jogi and Jürgen is called a "
Conference Call
" and that, anyway, games are planned totally differently these days. That's why they all have de-coding programs with analysis software, which can break down every World Cup team into its component parts. Klinsmann said that in the Sardinian training camps, every player in gets a personal DVD with a film that shows, in 3D animation, exactly what he can expect to encounter from Ecuador or Poland, like in a
computer game
.
Trainers are probably also video artists, says Bierhoff, or at least what they do is just as modern.
Fabio Capello
, the trainer of
Juventus Turin
, even studied management under
Berlusconi
. Those are the great models. Analysis software, lactate thresholds and Capello, not
Gerhard Mayer-Vorfelder
with his
German Football Association
full of little hats. Schröder too preferred to watch global markets than local associations of the SPD.
Nonetheless, it was a kind of funny picture: Klimsmann and Löw with their laptop during the game. It was as though they were planning in PowerPoint something that doesn't yet exist in reality on the German field; as though Klinsmann and Löw wanted to
mouse click the entire World Cup
onto their laptop and watch it unfold, fully pre-planned, with special software, right up to the finals and the German victory. And with no obligation to attend: Jürgen in California, Oliver at
Lake Starnberg
, Jogi in the Black Forest.
I can imagine how it must look in Löw's laptop: German defence players that don't just sit on the reserve benches of their clubs but actually get to play! A rhomboid formation with fabulous lactate thresholds practicing a perfect circulation of the ball and German players,
not yet born
, that have been conjured up in PowerPoint presentations, like
Ronaldinho
and
Deco
. All without German virtues, those aren't needed any more. Thinking of the forests and running until the others fall apart will be a thing of the past in the global soccer era, Löw's laptop knows that.
Oh if I could only take this to my friends in the Fritz Walter Sauna! They would stare into Jogi Löw's laptop in their open bathrobes and shake their heads to see how the German left defence can actually shoot with its left!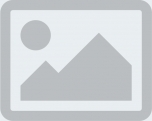 The German team after the 1:0 victory over Argentina at the 1990 World Cup in Rome. From left to right: Andreas Brehme, Pierre Littbarski, Jürgen Klinsmann, Bodo Illgner and Jürgen Kohler (both in the background), Rudi Völler, Thomas Häßler, Guido Buchwald and Thomas Berthold

But if we want to generate a German World Cup euphoria in

non-digital

,

software-free real life

, we can't do it by envisioning a future. No, we have to affirm our history, probably really announce that stumbletoes

Christian Wörns

,

Carsten Ramelow

or even

Jürgen Kohler

are to be put back on the field. And then definitely not contest any more test games. We should really be glad that Germany is only playing against Luckenwalde und Japan, otherwise we'd be seeing a team run onto the field that looked like Germany's

nursing care insurance

. Two steps forward, three back. Horrible preliminary round, eighth final, game over.

Germans only get excited about something if they know they'll probably win. Charm, hospitality and the view of an open, maybe even transformed nation don't count;

what matters is victory

. We have to show the world who we are and who we are is best shown through victory. That's actually quite sad.

The downtrodden Oliver Kahn said recently in an interview, he doesn't give a damn who plays, he just wants to win. "We don't give a damn about your relationship,

we want grandchildren

." I've heard this said in German families.

OK, we missed the boat on reforms but we'd better not be so busy lacerating ourselves that we forget to open the door to our guests. And to smile! If there's one thing we could use leading up to the World Cup, it would be a last minute

fitness program for smiling

with 3D animation.

For the World Cup, we need a better laughter lactate threshold. No damaged, artificially optimistic Klinsmann-smiles, which betray the desperation to win, but a relaxed, honest, deep-breathing smile. This whole "

Du bist Deutschland

" (You are Germany - more

here

) crap will have to yield to national relaxation.

You are Germany

,

I am relaxed

...

And

Bild

should print the following on a daily basis: "Dear German Citizens! We have an

immature but nice

B team on our hands and are looking forward to the other countries.

A time to make friends!

"

I think we'll make it.

The FIFA World Cup kicks off on June 9. 2006.

*


The article was originally published in German in Der Tagesspiegel on April 11, 2006.Moritz Rinke, born 1967, is a playwright and journalist who lives in Berlin. Read his feature "The Republic's sexiest calves" here. translation: nb

signandsight.com - let's talk european