Features » Lifestyle
22/12/2005
Not heaven, but not hell either
Roger Boyes travels through KaDeWe in Berlin, Europe's poshest department store, in search of the true German Christmas
Christmas is hell. It is ten o'clock at Germany's leading department store and already the piped music is playing the perverse seasonal anthem: the Band Aid song "Do they know it's Christmas?" Each overheated store level has its own torture corner, every customer is punished in his own way for sins committed earlier in the year. There is no mistaking the discomfort on the face of a man – his head shaven as smooth as a billiard ball – trying to communicate the scent of his neglected wife to a patient, silent saleswoman in the perfume department. She coolly watches his pantomime; a man who cannot remember the smell of his partner deserves to struggle. "Er, it is flowery, sweet, she loves it...shit, if only I could remember the name." – "Why don't you go back home and ask her what you bought last year?" suggests the saleswoman, with just a hint of irony.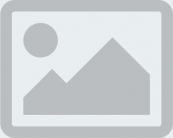 Elsewhere, on the toys floor, an elderly woman is reprimanding an irritated mother who has just shouted at her irritating daughter; three generations on the fourth floor of KaDeWe bound by the frustration of the season. It is men who crumple first. Department stores are not designed for men. "Look, just wait here!, snaps a determined matron who marches like a gendarme into the crowd, a swirling chaos of elbows and halitosis. Her husband sinks with a sigh, a low whistle like a punctured tyre, onto one of the three leather seats near the escalator. Other men simulate an interest in shoes – "Try those, darling!" – in order to find a seat. There are always chairs in Shoes.
This is, by a most modern definition, an austerity Christmas. Not as difficult as the 1950s, obviously. Yet, more complex. Germany has never before had such a wide array of choice. Christmas, as a consumer ritual, has become a globalised event. The shelves are as full as Asian mimicry car showrooms: German taste has been carefully studied by the Chinese who can produce an almost-perfect, but cheaper simulacrum of the German Christmas experience. And so, in order to celebrate in an authentically German way, one has to pay more. This is not a hysterical stampede for luxury products, merely a search for authenticity, for the real German Christmas.
Berlin's
KaDeWe
flourishes in this strange, strained climate, just as
Harrod's
in London has become one of the few places on earth where one can buy a true English Christmas pudding (the alternative, to cook the pudding oneself, is seen as a ridiculous idea by the metropolitan middle class). And so, Christmas in Germany becomes a schizoid holiday, a festival for those with money, in search of a celebration that resembles as closely as possible the Christmas of previous generations, and a festival for those without money, who have to improvise their happiness. There are 560,000 Berliners on Germany's revamped unemployment and social welfare programme
Hartz IV
: more than half a million who cannot dream of being able to afford the latest must-have in the perfume department, "Breath in Berlin". It comes in a bottle shaped like the Alex, the television tower, and cost 49 euros.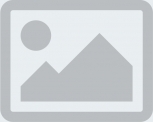 There really is a consumer slump in Germany. According to a survey by the consulting company Deloitte, the personal budget for presents is decreasing this year by 9 per cent compared to 2004. The winter heating bill will be huge, dismissals are planned in Volkswagen, Siemens and other companies; the Christmas bonus has been reduced or abolished. The scramble is on for presents that are worth the investment. Less money, more stress. KaDeWe, Europe's most luxurious department store, is not immune from this struggle: hence the purgatorical Saturdays.
But it is concerned with another dilemma: more money, less time, more stress. "Yesterday a man came humping in, pointed at a Christmas pyramid, and said 'I'll take it'," says Hartmut Decker, decoration specialist at KaDeWe. "It cost two thousand euros. Obviously he didn't have much time." We look at each other, baffled. How could any Christmas pyramid be worth that kind of money? And yet, as the six floors of the shop come to seem like a compressed version of
Dante's
nine levels of hell, you begin to understand. Nobody really wants to be here; Christmas is elsewhere and if 2000 euros is burning a hole in your pocket, if it offers a quick exit, then seize your chance, carpe diem.
Only Santa Claus with his purple Napoleonic hat seems to be half-way happy. Sitting on his red throne under the artificial Christmas tree, his smile is genuine, his cheeks apple-red without the addition of rouge. He gives his name as Peter von Christmas, and is a former model for
Jean Paul Gaultier
. As an actor he could be last seen, some way behind Brad Pitt, in the sandal-and-toga film
Troy
. "I was a bad guy, chopping off heads." Now, for the seventh year in a row, he is the symbol of Berlin's commercial Christmas. But even he is feeling the strain. "Santa Claus needs to go pee, too."
A department store is a capitalist machine designed to persuade people to spend money. It is the most sensitive barometer of the popular mood. Every evening, every week an assessment is made: what is selling, what is gathering dust? Trade means change. Since it was founded in 1907 by Adolf Jahndorf it has constantly adapted, found ways of making profits in the years of hyperinflation, the years of war, reconstruction and reunification. It grows organically, irrespective of whether Berlin is booming or teetering on the brink of bankruptcy.


KaDeWe on its opening in 1907 and reconstructed after war damage in 1956
In 1943 it was almost entirely destroyed when an American plane crashed into the building. By 1950 it had rebuilt the first two levels: the new beginning. By 1978 it had a selling space of 44,000 square metres. When Germany expanded, so did KaDeWe and it now claims around 60,000 square metres: second only to Harrod's in London. It is reasonable then to see the shop as more than a shop. Rather, as a model of Germany as it would like to be seen. The shop was called Kaufhaus des Westens (department store of the West) long before the "west" became an ideological category. It was, in the eyes of Berliners at least, a civilizational measuring stick: How much spending, how much luxury can a society tolerate? At what point does choice – hundreds of kinds of sausages – become decadent?
KaDeWe does not have an in-house intellectual. It has bakers, tailors and detectives but no theologists or philosophers or poets. It does however have tradition and its most articulate salespeople are interpreters of this tradition: they understand the fine balance between wealth and poverty, between German products and international competition. The big old department stores – the KaDeWe in Berlin, Harrod's in London,
Lafayette
in Paris – have a responsibility not only to the customer and the chief accountant but also to a lost world of service, diligence and quality. The secondary values find a home here rather than in the barrackroom or classroom. This goes beyond the exchange of cash. The Saturday crowds may look as if they are racing for the lifeboats of a sinking cruise liner but they are in fact looking for more, a sense of solidarity, a necessary part of their German identity.
And so, where better to investigate the German ability to celebrate? Christmas is about the pursuit of childhood memory, about a feeling of intactness. Every shop in the capitalist universe seeks to press the appropriate button. The hot toy of the season is the
Roboraptor
, an evolutionary development of the plastic dinosaurs that earlier generations used to play with in the back of the family Opel. It can be programmed, it roars, it twists its head with menace. It costs 149 euros and it is pointless, over-marketed junk. The simple sentimental truth though is that for many parents the price is worth paying to make a child smile or quiver with excitement if that smile touches a memory of a happy Christmas a generation or two ago.
Department stores understand that for Germans, Christmas comes through the nose, the mouth, the touch, the eyes and sometimes the ears. "Orange and cinnamon," says Hartmut Decker, "that's what we wanted to put in the shop windows." The scent of Christmas was supposed to radiate out of the windows onto the street, a kind of
Loreley
for the nostrils. It did not work in the end; either too little of the scent came out, or too much. Next year perhaps. In the meantime, the shop is depending on the
Berger lamp
. Invented by a French pharmacist in the 19th century, these scented candles are supposed to destroy smells and influence morals: killing and seducing, the classic French duo.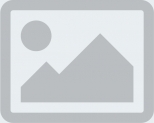 So many scents have merged in the perfume department, in one giant olefactory stew, that not even its head, Frau Renate Engelmann, can really give it a clear identity. All that emerges is that Christmas is a time for lovers to conceal their identity and become in their own flickering imagination, a celebrity. It is difficult not to blame
RTL
. There is a
Paris Hilton
scent for those who want to smell like the woman who slept with Rick Salomon, Nick Carter and Paris Latzis. There is a
David Beckham
scent for those who want camouflage the hot sweat that comes from playing on a football field for 90 minutes and the cold sweat that comes from being discovered in the middle of a passionate affair by one's long-suffering, cosmetically enhanced ex-Spice-Girl wife. Both perfumes are, sadly, selling well.
In search of Germany's most expensive scent, one wades through the slowly ambling masses towards
La Prairie
. Apparently the company is selling a perfume for 2,000 euros a bottle, the price of a second-hand Golf parked rather despairingly in the Passauer Straße near one of KaDeWe's side entrances. Two bottles would buy one minor cosmetic surgery, a face lift or even a new nose. There is no chance to ponder the topsy-turvy standards of luxury-economics because as one approaches the Prairie stand one sees a woman, as out of place in the crowd as a Wagnerian at a Robbie Williams concert. She is clutching a red cashmere jumper which she brings up to her face again and again. The customer has a long acquiline nose in an almond shaped face. The jumper, she explains to a shop assistant, belonged to her father, who died two years ago, shortly before Christmas 2003, his present unopened. The jumper still smells of his perfume, the scent is fading, she wants to buy it: her father, so to speak, in a bottle; her lost Christmas retrieved. The shop assistant looks, ineffably sad, sadder than the bereaved daughter. She shakes her head, twice, three times: there is nothing left, not a hint. The daughter's eyes glaze over and she moves on, jumper in hand.
There are traditional scents on sale which might just summon up ghosts:
Knize
, for example, an Austrian man's scent made originally in the Czech lands in 1858. It is a Habsburg cologne and sits tucked away on the shelves, like an obscure volume of poetry in a bookshop. The daughter was not looking for Knize or any of the gruffly masculine English perfumes, but a missing part of herself.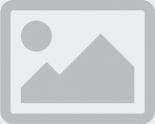 Chocolate has become the governing smell, the secret code of childhood Christmases. It is secular, almost pagan. The film
Chocolat
, starring the (delicious) Juliette Binoche, demonstrated the power of the perfume chocolate. A chocolate boutique is opened directly opposite the church and the priest identifies the shop-owner as a danger to his flock: chocolate challenges any Christian commitment to self-denial. Naturally, the chocolate department – with its addictive pungency butter, sugar and cocoa – is the pagan heart of KaDeWe. It is what sucks the shopper up to the turmoil of the 6th floor gourmet department and brings him (or more usually, her) to a heightened awareness that Christmas enters the German primarily through a combination of nose and mouth. The other senses are not insignificant, but they are secondary.
"We used to eat just sausages and potato salad on Christmas Eve," says the customer Gertrud Bender, who at 64 can still recite whole meals, course by course, that she remembers from the 1950s. "There wasn't much money for food but that wasn't really the point – we wanted to give Mutti a rest." Sausages and potato salad remains a family tradition in many a household – KaDeWe offers 1,200 kinds of sausages so the menu does not have to be completely monotone. Sausage or no sausage – if Mutti is rich enough she does not have to lift a finger. "For Christmas we offer a house platter," says Norbert Könnecke, "we also have a lobster platter, a game platter, a fish platter. In total, we are sending out more than 1,000 platters on Christmas Eve. House delivery with our 17 cars." It is difficult to imagine: darkness falls over Berlin, the children grow nervous, the last adjustments are made to the Christmas tree, and suddenly the door bell rings. Christmas dinner by KaDeWe truck.
Norbert Könnecke, head of the gourmet empire with 500 workers, does not reveal whether he approves or disapproves of this trend. He comes from a food-loving background – "I took my job training in a small specialist store in Nassau, they roasted their coffee beans, milk was poured into containers, the cream cheese was homemade." Yet the 57 year old is a model of discretion, dressed in pinstripes like a manager from Vicki Baum's
Grand Hotel
, but with the manner of a ambassador running an embassy accredited to the Republic of Food. He does not judge, does not wince at the fact that the bestselling product is a jar of mustard shaped like a bear (12,000 sold this year). Still, a man whose life has been so dedicated to good food must surely regret the slow death of cooking in the middle classes. The space dedicated to food expands year by year but not as fast as the space dedicated to restaurants: 33 food stands with over 1000 seats. There are champagne bars, Veuve Cliquot and Moet, an oyster bar, sushi rolled by a sushi-master. The clientele is part of the Berlin kaleidoscope: a sprinkling of minor aristocrats, a luxury car salesman who says he has to have two glasses of Moet a day because of his blood pressure ("You don't believe me? Look, I show you my doctor's note!") a lawyer, men (mainly men) escaping wives and offices.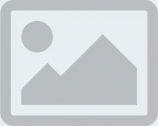 One senses the dismay of the gourmet management, the High Priests of the temple of gobbling: if one takes the trouble of training staff to be able to describe exotic fruit, to give lectures on ostrich eggs, then one wants food to be taken seriously rather than treated as a backdrop to a social rendezvous. But not a word escapes their pursed lips.
Food is a dynamic process. There is a new preference for less-fatty food in the German diet and a genuine, somehow paranoid curiosity about the origins of food. Geese, duck and turkey remain the Christmas bird of choice. "But there is a clear trend against frozen food," says Herr Könnecke and at last, you sense his support. "Instead people spend their money on fresh animals, they prefer animals that were kept naturally, that were fed healthy food, that ran around freely – best of all they would like to know the name of the farmer and the map reference of the field."
KaDeWe offers some kind of reassurance. Customers pay not just for good quality meat but for psychological support, the idea that money buys safety. This idea, rooted in the 1950s and the economic miracle years, remains one of the most powerful illusions of German politics. So you come to a department store like KaDeWe not just because of the vast, and frankly ostentatious choice (300 kinds of whiskey, 60 kinds of French bread etc. ad nauseam), but because it is a world protected by cash. The chance of being food-poisoned in KaDeWe must be close to zero; too much is invested in buying fresh food, controlling it, spotting signs of decay. Can it however protect the German Christmas?
The smell of chocolate at the hubs of the gourmet level is misleading: the shop has in fact banished most other food smells. Some smells cannot be avoided – smoked fish, for example – but the many hundreds of cheeses are carefully kept under wraps. They are not laid on straw and allowed to breathe, in the French tradition. Naturally you can ask to smell the white truffles from Alba, the black winter truffles from Perigord; the out-of-season strawberries and the Camembert. But the smells are not allowed to jump out at you, attack your senses. The Germans have come to prefer hygiene over the raw sensuality of smell and taste. Why should we expect otherwise? Why should a society so averse to risk want to eat a piece of cheese with mould, even though that mould enhances taste? The German Christmas has become more sterile than four decades ago; the kitchens more scrubbed.
Certainly if you follow Volodya K. around the food departments, you sense that it is possible to celebrate differently. He is putting together the ingredients of a Ukrainian Christmas dinner. KaDeWe understood quickly that there is a big Russian spending power in Berlin. As in the boutiques around Olivaer Platz, there is a ready demand for Russian-speaking staff. The designer clothes branch has become used to the sight on Mondays of mothers and daughters just arrived from Saint Petersburg, buying handbags in bulk. But there are also big native Russian, Ukrainian and Polish communities in Berlin and so KaDeWe has made itself the largest supplier of carp. "Look at them," says Volodya who runs an import-export business, "how I love their greedy eyes." He is talking, of course, of the dead fish. "If their eyes are shining and glistening it means they are truly fresh." The other ingredients of a Slav Christmas are also easily tracked down: the pierogi, the essence of barszcz. Volodya prefers to buy his carp live, keep them in a bath and kill them himself; he prefers to peel the beetroot himself, to roll the pierogi. "My house become a place of occupation, invaded by the forces of Christmas and New Year." He sighs, in anticipation of the battle. "It is messy but warm, the family swears and complains but that's how it should be - Christmas is a process."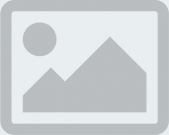 Bite by bite, sip by sip, the German Christmas has surrendered its German-ness. Tastes have become more adventurous – providing, of course, that "German standards" are applied to the imported foodstuffs. Geese and duck from Poland have been a fixed part of Christmas since at least the 1920s; the wine is most likely to be French. Twelve thousand bottles of champagne are sold by KaDeWe ahead of Christmas and New Year. "We have half a dozen bottles of 1907 Heidsieck Monopol champagne," says Herr Könnecke, "this champagne was on its way to the Czar in Saint Petersburg, the ship sank and was not raised until over 90 years later. Against all beliefs, it was still intact." The seawater preserved it. A bottle costs over 4,000 euros. Four have been sold during this austerity-Christmas.
"Feel this," says Herr Bernd Metzler, head of the toy department. The stones are smooth, heavy, perfect not only for creative children with murderous instincts but also for grown-up architects – one blow with a brick in a kindergarten dispute would certainly settle matters quickly. The bricks are made in Rudolstadt in Thuringia, one of the few east German toy manufacturers to survive the fall of the Berlin Wall. If there were such an organisation as Rent-a-Grandfather, Herr Metzler would be its chairman; he has a rugged, red face – more sailor than salesman – and a passion for toys. Over the decades he has seen the German toy industry wither away but also discover ways of defending itself against the Chinese. Of all the heads of department in this store, he is perhaps the closest to being a moral guardian, a defender of children, of innocence but also of German craftmanship.
You have to look hard to find a military toy – a machine gun say or a cowboy pistol – on the 4th floor of KaDeWe. There are model soldiers, the successors of the
Elastolin
figures that children played with in the 1950s. Now, as then, some of the soldiers are Wehrmacht. "We decided to stock only the military music band," he stresses. Deep down in the glass showcase, so deep that you virtually have to lie on the floor, there is a figure of Erwin Rommel, Desert Fox, with his Africa Corps car: it is harmless enough but symptomatic of Herr Metzler's desire to shield the young of Germany. The computer consoles are not switched on until after school has ended and the games installed are for the age group 0-6 years: all measures to stop children playing truant and killing time in Metzler's department.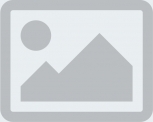 KaDeWe stocks both purely made German products and the competition that is partly made in Asia: the plastic doll's house and the wooden. The difference, Herr Metzler says, is touch: the smoothness of finish, the roundness and solidity of Margaret Ostheimer's farmyards. "The products are waxed, not artificially modified, and that comes at a price, naturally." the trick is to identify the "conscious parents". He means presumably a parent who can tell the difference between plastic and wood, and who is willing to pay the price. Not that all plastic is bad or, shall we say, un-German. "Many companies are nowadays dislocating to the Eastern Block, not least because of the logistics," says Herr Metzler, using a quaintly outdated phrase. "Playmobil, however, remains in German hands, both as producer and supplier." Playmobil pirate ships have been a fixed part of the German play room for thirty years.
There have been happy and sad moments in the toy business. Happy, when the
Monchichi
was the fastest-moving toy: an ugly little monkey which, 13 years ago, was selling at 19,99 DM. "People would come to me and say: I'll pay you 2 DM extra if you organize one for me. The Monchichis arrived at our store and were gone the same moment – those times are over." Sad, bitter-sweet, was when "GDR citizens came to us after the fall of the Wall and brought us boxes full of Viking cars which they wanted to sell." He had to explain: "We don't do this kind of thing."
Christmas in Germany is supposed, is it not, to be about choral singing? Silent Night? Bach? British shopping malls are full at this time of year with carol singers, schoolchildren and their teachers belting out the familiar songs (Rudolf the Red-Nosed Reindeer) and rattling charity tins. The normal response is to take evasive action, dive into a pub or a boutique: the singing is usually aggressively mediocre. But at least there is a specific Christmas sound. Germany, it seems, has been running away from its vocal traditions. Only in a handful of churches – in God-less Berlin at least – is there the chance of catching a fine Christmas song. Even the music department on the fourth floor of KaDeWe is as silent as a fish tank. There are a few earphones but no one seems to be playing the limited range: "Zauber der Weihnacht" with
Stefan Mross and Stefanie Hertel
. And
Wham's
"Last Christmas" from the days when George Michael still liked women. Bing Crosby, of course.
"Do you play O Tannenbaum at home?
The girl, perhaps 23, pierced nose, bright blue mascara, looks surprised. She hs been rifling through the independent section; since it is 11 o'clock in the morning, and this is Berlin, chances are that she is a Hartz IV recipient.
"I mean, do you sit around the piano and sing on Christmas Eve?"
"I'm spending Christmas with my boyfriend."
"But your mum and dad ..."
"They are divorced."
"Maybe your grandmother, didn't she ever - ?"
The muffling of German ears seems to be the biggest break with the past; family-music at home has become an eccentric activity. Society has become too atomised, tastes too divergent for generations to agree on a shared way of musically articulating Christmas. The thesis that Christmas in Germany has become an entirely sensory experience, a brief moment when all the physical senses open up in an attempt to recover the memory of a Christmas past, that thesis does not quite hold up. Germans smell Christmas, they eat it and touch it – but they rarely use their ears and this goes some way towards explaining the curious flatness of celebrations, the reluctance of anyone over the age of 14 to get truly excited.
"The Germans are very conservative in the way they celebrate," says Herr Decker, "they would prefer everything to be red and green." Indeed in the small forest of artificial trees on the ground floor, it is the red and green, rather than the purple and the pastels that persuades customers to get out their digital cameras. This year Harrod's shop windows has dummies dressed as transvestites, in stockings and suspenders, shrill and intent on making passers-by stare. "Unthinkable here," says Herr Decker, "Christmas has to look like Christmas."
Yet within these narrow boundaries of taste, it is possible to innovate, to make an interesting colour statement about the festival. The reason is that the Germans – like the Swedes, the Danes and other Northern Europeans – understand that the roots of Christmas are pre-Christian and have to do with the creation and celebration of light. Britons make a pilgrimage to the Ku'Damm because it is better lit nowadays – thanks to the sponsorship of king-of-the-loo Hans Wall – than Regent Street or Oxford Street.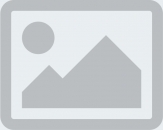 The sparkle somehow translates, in the jumbled psychology of the consumer, into an appetite for jewellery. No other European country buys so much jewellery, so much gold, to put underneath the Christmas tree. Partly, this is because of the long-observed phenomenon that the relatively rich males have relatively little imagination. Frau Claudia Gruber, head of the Watches and Jewellery department, tacitly confirms this to be the case. "Every Christmas, the men sit in front of me and say: "I want to add to the collection." A curious phrase.
Frau Gruber maintains a computerized data bank with the details of her regular customers. If a wife or a mistress received a bracelet for her birthday, the very discreet Frau Gruber will know. She also knows what jewellery would match. Just as children built up their Lego collection, so male lovers, married or not, add to the jewellery case. It usually works like this: women, in late October or November, start to make reconnaissance missions to Frau Gruber. They try on, perhaps, an exquisite 15,000 euro
Jaeger-LeCoultre
Reverso. The watch has a double face: practical and large numbered for the day; elegantly under-stated for evening wear. The woman has often done her basic research before – "70 per cent are very well informed when they get here" – and wants merely to feel the weight of the watch, to study it in the mirror.
At home magazines are found that advertise the watch. With varying degrees of subtlety – by the Third Advent weekend, the subtlety is admittedly wearing thin – the man is pointed in the direction of the target. On one Saturday morning, at breakneck speed he spends the 15,000 euros. "Male customers do not like to waste time, for them that's the most precious thing," says Frau Gruber who of all the senior staff in KaDeWe seems to have the surest grasp of the psychology of her clients. Later the man may lean back in his car seat and say: oh my God, what have I done, 15,000 euros spent in ten minutes. Even the very rich are vulnerable to such moments. But Frau Gruber knows the truth: that the man's 10 minute purchase is actually the culmination of two months of opinion shaping.
The shop will organize for example a four course dinner for forty regular customers – that is 20 couples. During the break between courses, models move between the tables showing off the latest rings and necklaces, the baubles hang from them as surely as from a Christmas tree. It would take a particular form of male stubbornness to resist a jewellery request that is framed during such a dinner. The eye is captured; the brain follows.
Frau Gruber who has worked her way up through the shop – unlike many of her colleagues she is not a trained watch maker – wears a KaDeWe diamond ring, a
Piaget
ring, a gold necklace from
Bunz
, gold earrings but as far as one can see no gold ankle chain. She is, she says, "infected by the jewellery virus." There is an almost maternal feel about the way that she lays out a blue
Vacheron
watch studded with diamonds and sapphires. She would, one feels, not be very happy if it were sold. Since it costs 93,000 euros, her secret wish may be granted for a while.
What marks out Frau Gruber, Herr Metzler and Herr Könnecke is that they so roundly defy the clichés about German service culture. There is an almost passionate relationship between the seller and the product. The flicker behind Frau Gruber's spectacles when she talks of the Vacheron matches the flicker behind Herr Könnecke's glasses when he talks of his favourite wine. It is a slightly unhealthy, certainly un-Prussian, commitment to craftsmanship, to the beauty of things. They are not sales people in the normally accepted sense since the customer, though essential to their lives, is not king but rather part of a complex equation. To enter Frau Gruber's customer data bank is to be admitted to a kind of secret fraternity bonded by a love of quality. This is no longer a purely commercial transaction. It is a celebration of the eye.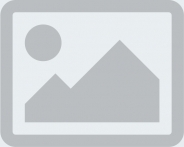 The saying goes: all that glitters is not gold. Christmas shines and glitters in Germany, it catches the eye, but it can also deceive. The former police man who wants to be called Herr Müller, knows all about this: he heads the force of detectives that patrol the sales floors. A department store lays out its products in deliberately seductive ways: you want to eat its food, sleep on his beds, curl up in front of its wide-screen televisions. Since this particular department store also helps define the nature of the German Christmas, it also extends a form of invitation to its customers and visitors, lets them believe they are guests. But what if that message is somehow confused? What if the customer is so dazzled by what he sees that he fells compelled to put it in his pocket and walk out of the shop? Herr Müller is there to stop him and, in so doing, to bring a sense of reality back to KaDeWe: Christmas really is about money, after all. "Of course, if our cameras pick up somebody drinking from a can that he hasn't paid for, or opening a packet of cookies, eating half of it, then putting it back, we don't always prosecute. I mean, we have a heart too. We pull him in, we ban them from the shop, and that's the end of the story."

Herr Müller is dressed smartly casual: a tweed jacket, a jumper. Only his shoes, brightly polished, give him away: they have the shine of a former soldier or a former policeman. The spontaneous thief – "Lieschen Meier who puts a bra in her pocket" – is becoming less significant, even before Hartz IV, even in the days before Christmas. "We have more problems with gangs who are steered from abroad." They are professionals, buying a small shop in Poland so that they can order clothes tag removers. Then, moving into the textile department, picking up a handful of expensive clothes, taking them to the dressing cabin, removing the clothes tags, putting them on underneath their normal clothing and leaving the store.

There are no cameras in the dressing cabins: KaDeWe is blind. The cameras are at the entrance area and the security men in the monitoring room try to count how many dresses and jacket are being taken inside the cabin. Technically, store security is an interplay between the cameras – Herr Müller won't say how many there are – and the detectives on the floor. "In theory we could stop someone as soon as the camera shows him putting something in his pocket but we prefer to wait until he is out of the shop. That sometimes means following him for an hour or two." On an Advent Saturday that can be particularly difficult. Those are, as we know, the moments when Hell breaks loose.

Or maybe not. During the research for this article, it was easy to stumble into the cliché of the "consumer temple". Once, we accompanied a regular customer from the KaDeWe oyster bar – well off, talkative, time on his hands – out on to the Tauentzienstraße. He needed, for a change, to leave the building. On the corner of the street, facing KaDeWe, a beggar was on her knees. Spread out in front of her was a picture of Mother Theresa of Calcutta and a tape recorder played religious music. She held a piece of cardboard announcing that she had diabetes. Her face was red with cold, rather than hot wine. "Diabetes?" said the man, "is easy to cure nowadays." one could finish a Christmas report like that and it would not be dishonest: there are rich and poor people in Germany and they have still not found a common language.

Yet the interplay between KaDeWe and the street outside, between a haven for the rich and a Germany that is beginning to feel poor, is more complex. KaDeWe is a German institution, but one that is more sensitive than most to the public mood and the public taste. Since it focuses on quality (rather than luxury), its employees have a kind of rugged honesty about them. Is it good enough to sell? is a question you hear sometimes in the shop's various departments but rarely, if ever, in the Germany that lies outside the Tauentzienstraße. The people inside are not anti-capitalists, but they understand the limits of capitalism. Through their big smeared windows they can see how Germany is changing; what is decaying, what is flourishing.

Not heaven, but not hell either. Even Peter, KaDeWe's Santa Claus, has his feet (decked out in over-warm boots) firmly on the ground. When the children approach him, and his bored-looking angel in a red ballet dress, they present their extravagant Christmas dreams: Play stations and Roboraptors. Peter pulls on his long grey moustache and says in his Hanseatic baritone: "Well, my dear, if you behave well! Then we'll see!" Never make false promises, he says later, neither to children nor to adults. It is a special kind of Christmas, this 2005: less magical perhaps, but more clear-sighted.

*

The article originally appeared in German in Die Zeit on December 15, 2005.

Roger Boyes is Berlin correspondent for The Times.

signandsight.com - let's talk european