Features » Art
14/06/2006
Art with free beer and sausages
Ulrich Stock travels to the Black Forest to meet the Grässlin family who believe their art collection is for sharing with the locals and the rest of the world.
Sankt Georgen
? To many art lovers, the name means little; a
small town
of 14,000 set on an elevation in the Black Forest somewhere between Stuttgart, Freiburg, Constance, Basel and Zurich - but not particularly close to any of them.
The train station is said to be the highest lying intercity German stop, and there was even
snow on the tracks
in recent weeks. Our problem, explains the mayor, is the topography. He leads visitors onto the roof terrace of town hall. Standing there on moss-covered exposed concrete floor panels, he surveys the town. Sankt Georgen lacks level surfaces, the mountainous terrain means traveling perpetually up or downhill. Industrial operations are unable to spread out, and "today, who still wants to produce on five different stories?"
Many of the town's buildings are empty, among them factories which once produced some of the finest mechanical devices, including watches and turntables. And small shops, now deprived of customers by the steep terrain. This is where art comes into play, in the form of the
Grässlin family
, and in particular Thomas Grässlin, who lives on Bahnhof Strasse in the heart of the city with his wife and four daughters.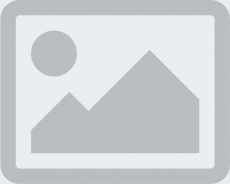 The Grässlin family. Photo: Jörg Potschaske
His home is the former administration building of a light chronometer factory. Still visible on the glass door of the bathroom are the letters AV-EDV, which once labeled departments. The familial sphere is
impregnated by the industrial past
. It is also pervaded by the most contemporary art. The kitchen
sofa
, by
Franz West
, once stood at a documenta, and several walls bear Günther Förg's
powerful colors
. One pillar bears the resonant gold of
Rüdiger Carl and Burkard Kunkel
, and a clean washing installation by
Vincent Tavenne
hovers above the writing desk. The Grässlin loft could easily find a place at a documenta as walk-in display cabinet.
"All of our apartments look like this one," says Thomas Grässlin. As an example, he mentions the home of his younger sister Sabine, just a couple of hundred meters away, in an apartment building from the 1960s that appears inconspicuous from the outside. The staircase is wallpapered with exhibition posters, and the winter garden features
Cosima von Bonin
'
s
chest-height mushrooms
. Floating on the adjoining natural swimming pool against the backdrop of Sankt Georgen is
Martin
Kippenberger
'
s
"
Inselbuch
" (Island book): a frog in a Santa Claus costume reads a book below a crooked lantern. The frog is red, its costume is green, the lantern sways. With Kippenberger, there are no reliable certainties.
The Grässlins have lived for and with art for three decades now. They cannot be classed with the type of collector who
hoards his treasures in a vault, savoring them in solitary hours. Nor the kind who waits at Sotheby's for the final crack of the gavel, converting objects of speculation into millions in hard currency. Most of the Grässlins' works would never fit into any vault. Not only are they far too voluminous; they also
call out for dialogue
. One legendary work is Kippenberger's design for a "Verwaltungsgebäude für Müttergenesungswerk Paderborn" (Administration building for convalescent mothers in Paderborn), composed of four stacked pallets.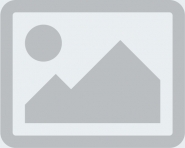 "Der Bau" (1980-1984) by Reinhard Mucha.
Photo: Nic Tenwiggenhorn
In the ground floor below with the Grässlin apartment on Bahnhof Strasse, and visible from the outside through a large window, stands
Reinhard Mucha's
"Der Bau" (The Burrow), a
room-devouring monstrosity
made of black boards and held together with 50,000 screws. The strict form models the interior of a tunnel. Just as the colors are reversed with Kippenberger's frog, Mucha's work is a kind of spatial negative. Depicted is not the mountain with its hole, but instead the volume of the cavity itself.
In the Black Forest, people have a weakness for railways that take shortcuts. Even today, Italians in Sankt Georgen represent the largest group of descendants of émigré tunnel builders. And Thomas Grässlin enthuses over how he and artist Reinhard Mucha walked the rails together along the Swiss border, many kilometers into the depth of the mountain,
ducking hurriedly into recesses
when a train rushed suddenly into the tunnel.
When the people of Sankt Georgen read this, they are unlikely to even shake their heads, they are so used to such things. After all, they know their Grässlins. There are regular, public guided tours through the family's private spaces. In summer, Thomas sits with his Nanette in front of the house on a red bench next to a bogus wastebasket and brutal flower boxes (parts of Ina Weber's installation "Haltestelle" (Stop), prepared for discussions with all and sundry.
And there the collector sits,
a piece of social sculpture
, so to speak. Rotund, in his late 40s, wearing horn-rimmed glasses and a hearing aid, with open collar and braces, he is a man of consummate eloquence. Whether the topic is organic farming,
Cassius Clay
, traditional local hats such as the
Bollenhut
, Free Jazz or the latest hype on the art market, Thomas Grässlin provides a fireworks of subtle apercus.
His family buys art that is meant to be appreciated by everyone. For a decade already, they have
presented installations in the streets
of their small town: in the vacant shops of which there is no shortage. When a shop closes, they apply to use it until a new tenant has been found. They pay no rent, just heating and electricity. Then they go to work with white paint, drills, dowels and cold lights fixtures, and in a few days, the space has been transformed into a showcase for contemporary art. The owner's telephone number is displayed in the window: if the shop is rented, the art has to go.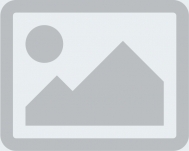 "Reflux" (1998) by Kai Althoff
Photo: Nic Tenwiggenhorn / VG Bild-Kunst, Bonn
Nothing is explained
. When strollers on Sommerauer Strasse pass a former chemist's, they see two stuffed human figures sprawled motionless alongside a table. Both are visibly wasted. One has just vomited up a yellowish-green substance, and nearby, a television flickers indefatigably. It is Kai Althoff's "
Reflux Lux
" of 1998.
Let us get a response from this couple here, an elderly woman and her companion. "Excuse me, what do you think of Sankt Georgen's display window art?" The woman's reply resembles a report from a pistol: "This one here is okay," she points to the dummies, "I have sympathy for poverty and hunger, but this!" She gestures indignantly toward the neighboring window. Visible is an ash-toned, brick chimney, and engraved on it above near the flue opening are the words: "Im Arsch ist's finster!" (It's dark in the asshole). This is too much for the woman. Her husband says nothing. They continue down the street. The piece, incidentally, is Georg Herold's "
Schlot
" (Chimney) of 1984.
You could easily pass the time in Sankt Georgen by canvassing passersby for their views of the Grässlin shop fronts. There is little evidence of comprehension, nor of demonstrative incomprehension.
Execrations are not to be heard
, and none of the windows have been defaced or smashed. When asked about the tolerant attitude of the citizenry, the mayor becomes impassioned: "Why shouldn't there be art in the provinces? Are the people living here any different? Do they lack the right antennae? If anything, we may still have a perfectly natural approach to such things!"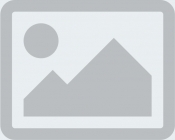 "Transportabler Lüftungsschacht" (1997) by Martin Kippenberger
Photo: Nic Tenwiggenhorn / VG Bild-Kunst, Bonn
Audible umbrage was taken by his predecessor, the former mayor, against a sculpture that stood in front of town hall. The "Transportable Lüftungsschacht" (Transportable ventilation shaft) of Martin Kippenberger's global underground subway system, erected only rudimentarily, was so disadvantageously placed at eye level that
local dignitaries tended to collide with it
. His successor declined to have the piece removed, instead framing its free floating intake port with red-and-white protective barriers; now it looked as though the ventilation shaft were about to be installed at any moment.
In fact, it has been relocated, namely to Bahnhof Strasse, in front of a new building that will make the name of Sankt Georgen known to the art world. This coming weekend, coinciding with
Art Basel
, the Grässlin family foundation is opening its
Kunstraum
(art space). The work of
Lukas Baumewerd
of Cologne, the space is characterized by frugal sophistication, and takes the form of a white cube with a 200 m² surface area and 5.5 metre ceilings.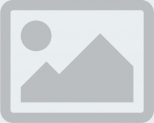 Kunstraum Grässling, St. Georgen

Photo: Georg A. Hermann

In the future, the Kunstraum is to be the point of departure for perambulating Sankt Georgen and environs. It consummates the family's conception of collecting as an

interface between private and public space

. Framed by revelry on one side and reclusiveness on the other, it is embedded between the depot to the right and

Kippys

- a café-restaurant-club run by Sabine Grässlin – to the left.

"Kippys" is in the name of a restaurant discovered in Los Angeles by that great drinker Kippenberger, and claimed for his own use. Kippenberger - together with

Albert Oehlen

and

Mike Kelley

, the focus of the new exhibition - lived in Sankt Georgen for several years,

lured there by the Grässlins

, who showed enthusiasm for his works at a time when no curator would have anything to do with him. Only after his death in 1977 in his mid-40s was his work acclaimed. Kippenberger celebrated Christmas with the Grässlins, and they gave him the slot car he had always longed for. They were never standoffish with him or with their other artists, whose lives are integral to the art they collect.

In the 1950s, Dieter Grässlin, a trained precision mechanic, founded his own company specializing in timers. He and his wife Anna had four children. Thomas, born in 1957, had a difficult start. Rendered virtually deaf in infancy by an infection he barely survived, he worked hard to keep up with his studies, eventually becoming an engineer. As managing director, he expanded the family firm internationally after his father's death, eventually selling it to

General Electric

. From his father, he inherited the feel for art that is shared by all the siblings. Two sisters even live from art, Bärbel as a

gallerist

in Frankfurt, Carola as director of a Kunsthalle, imminently in Baden-Baden. The collection of

Art Informel

, begun by their father and kept together by their mother, was expanded by the children to include the art of their own generation. For 25 years now, they have made joint purchases according to definite criteria: commitment to just a few artists, novel approaches, dedication, consistency,

aloofness from artworld fashions

.

In Kippenberger's case, the concept bore fruit; so much so that the Grässlins are afraid of being associated with him exclusively. In the coming weeks, they will be showing 150 works by altogether 40 artists in the Kunstraum, in their private homes, and in the shop fronts. In keeping with their approach, the show is not being launched with a specially invited, international art public, but instead by an open house for all. As many as 3,000 guests will be welcomed. Regional enterprises have contributed

free beer and sausages

; local businesses will be staying open all evening. Some people may revel in football, Sankt Georgen celebrates art.

*

Kunstraum Grässlin. Open house on June 10 from 11 am to 6 pm. Opening hours (as of June 15): Thursdays 5 – 9 pm, Saturdays and Sundays 12 noon – 6 pm. Museumstraße 2, 78112 St. Georgen

This article originally appeared in Die Zeit on June 8, 2006.

Translation: Ian Pepper.

signandsight.com - let's talk european