Features » Lifestyle
This is the first of a three-part culinary adventure. In
part two
Wolfram Siebeck dines on whale meat and wonders who ate the eyes in his head of lamb. And in
part three
he hazards the dangers of lava fields and geysers to tell of lobster tails and eggs boiled in hot springs.
19/04/2006
Sushi on ice
Wolfram Siebeck travels to Iceland for a blend of dream, reality, anecdote and culinary adventure.
You can say many things about me, but unlike that Danish Miss, I do not have a feel for snow. That stooped hiker, dragging his wheezing body over Iceland's icy moors, his beard full of icy clumps, four or so toes frozen stiff in a pair of
patent leather shoes
, that fool who opts to visit the land of ice floes and bears in winter – that can't be me. Here at the edge of the polar circle there are nothing but trolls, the natives of
Edda's
times, not coughing Europeans with a feel for lavender.
A pitiable figure has now collapsed on the eternal ice and is being bundled onto a dog sleigh by some Innuit. They take him to their igloo, where in the dim light of a tallow flame, a troll cuts off a
piece of whale fat
and feeds it to the
journalist from
Die Zeit
. Someone pours cod-liver oil into me.
Me? Why me?
Is it really cod-liver oil that the receptionist in the Holt Hotel offers me as welcome gift, or is it schnapps? I had obviously
nodded off in the snowplough
that brought us from the airport to Reykjavik.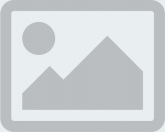 The troll's cow Hvitserkur before Vatnsnes Peninsula. Photo from
iceland.de
The man observes the effect of his potion with a satisfied smile, as I scramble up from the floor. Is he an adherent of
Asatru
, a member of the "Ring of Medieval Nordic Heathens"? The climate in Iceland must be pretty healthy if something like this is still alive today. In Germany, not even the Nazi comrades of the Thousand Year Reich made something like that. What we are missing is obviously Iceland's hot springs.
At that moment, a blond Viking storms into the hall and slaps me on the shoulder. "I have reserved a table for you, sir!" Although I wasn't sure if he meant
sir or Sør
. I once purchased a jacket in a shop called Sør which had a very Nordic flair to it. I dared not ask him if he was a medieval Nordic heathen. He might feel insulted because he's actually a Catholic producer of
Nordic telephone ring tones
, or the prime minister. As it turns out, his name is Björgvin Bollason and he knows all there is to know about trolls and elves.
He gives me the name of a restaurant where I will find an empty table and real Icelandic fish cooking. At the door, he presses the reins of a Husky into my hand. Three thousand kilometres further south it would have been an umbrella. The dog – whose name is Baldur – is given a short command in a Northern heathen language, and takes us, without much being said, to the desired address, skilfully dodging the hot springs that shoot up out of the ground every few metres, some with such pressure that an umbrella really would have been preferable to a husky.
Our restaurant is in Reykjavik's entertainment district, which consists principally of circus tents filled with various shades of event gastronomy. But mostly there's
fish fingers served by seals
on the tips of their noses. This is just how I pictured it.


Titbits in Siggi Hall
But the recommended restaurant is called
Siggi Hal
l – and I feel grossly let down by the name. Because I must admit that one of the reasons behind this untimely trip to Iceland was my fascination for certain names. Until now it was the Celts in Wales who had me hallucinating. Twenty-eight letter names, of which four-fifths are consonants. That's like a double aquavit on an empty stomach. And I'd just been reading up on Icelandic names, magic formulas like
Solheimajökull
and
Kaldidalur
, Skútustadir, Hafnarfjördur and Eyrarbakki. And I liked to imagine them as the names of specialities of Icelandic cuisine. Because another thing I'd read was that "Iceland is a stronghold of culinary delights". And the icing on the cake was that, this week top chefs from round the world were gathering in Reykjavik to
bedazzle huskies
with their sushi repertoire.
But I'm dreaming again.
Not only the name, but also the weather failed to meet the expectations of this visitor. There's no difference between the weather here and in Hamburg, and instead of dog sleigh, we are travelling in buses and taxis. You travel 2,400 kilometres for this?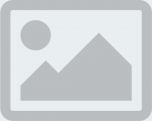 The Höfdihaus, guest house of the city of Reykjavik. Photo from
iceland.de
Later on I enquired about the origins of the hot springs. They are also called geysers or geysørs, after the first geysir which I wil come to later. They date back to Edda's times and were used by the natives (Asatru, Asen) for
defrosting their extremities
. They still enjoy enormous popularity as photographic motivs, except with the frozen fish industry whose products had better not thaw before they reach German supermarket tills. For my second day in Reykjavik, Arthur Bollason had reserved a hot spring for me, which I did not end up using because it was occupied by penguins who had apparently lost their way. Although rumour has it they were just waiting about for the gay parade which takes place in Reykjavik every August.
"Yes," the Viking said proudly. "Iceland is very popular and the number of illegal immigrants increases every year. Recently our navy sent us a herd of kangaroos which were smuggled in illegally."
I ask about the migratory birds that regularly fly over the island from Siberia. A source of amusement for the amiable Sør. "You're thinking about bird flu, aren't you? No, we don't have that here. Anyone who
falls dead out of the sky
here has been hit by a geyser, but that only happens to American spy planes."
This reminds me of a story by Iceland's Nobel prize laureate,
Halldor Laxness
, called "The defeat of the Italian air fleet 1933 in Reykjavik". It is about as believable as the
memoirs of Helmut Kohl
, but better written. It tells of a young hotel bellhop in colourful livery who gets in a fight with a fascist airman in a similarly colourful uniform. The author's sympathies clearly lie with the bellhop.
Today Reykjavik is like every other city and the best restaurants are in the hotels. But unlike in Berlin, the restaurants in the Icelandic capital are filled to bursting. The citizens of Reykjavik like to go out and they like to consume. And Siggi Hall is not some earthy regional-cooking shack but an elegant restaurant in Hotel Odinsveum, where Mr Hall cooks according to all the rules of modern cuisine. The restaurant is small and rather dark, which probably has something to do with the
60 degrees latitude
that are lingering around up here somewhere: the Icelanders are probably sick of the bright sleepless summer nights.
On this particular evening, the food is being prepared by two young guest cooks from Oslo's top restaurant, the
Bagatelle
: Jonas Lundgren und Tina Vik. This has freed up Hall the Viking to pay full attention to his guests. He's one of those thoroughly good-natured cooks who make you feel so at home in their restaurants. And so with according good will the guests sampled the Umbrian olive oil, tiny bottles of which the host had placed at each place setting, the manufacturer, he took the opportunity to mention, being a friend of his.

Icebergs on a glacial lake. Photo from

iceland.de

I had the impression that all the guests were his friends that night. The food tasted perfect, particularly the steamed cod – I can only recommend that all Noble Prize winners eat cod in Bagatelle when in Oslo - and the service was exemplary. The wine card was a little limited and gave the impression that Mr Hall also had a friend in Australia.

The menu also featured a very juicy lobster tail in a thin pastry made from spiced bread, as well as an aiguillette of duck's breast. It was agreed that we would be

full and on our way out

by nine, because a second sitting of hungry Vikings was waiting for our table.

How they reacted to the pink carrot cloud which was floating on the lobster tail with a nod to

Ferran Adria

, I cannot say.

Hotel Holt

Bergstadastræti 37, IS-121 Reykjavik, Tel. 00354-552 57 00, www.holt.is, Double room from 21.300 Kronen (249 Euro)

Siggi Hall

in Hotel Ódinsvéum, Thorsgata 1, IS-112 Reykjavik, Tel. 00354-511 66 77, www.siggihall.is, closed afternoons and Mondays.

Bagatelle

Bygdøy Allé 3, N-0257 Oslo, Tel. 0047- 22 12 14 40, www.bagatelle.no, Closed from July 10 to August 8.

*


The article originally appeared in Die Zeit on March 30, 2006. Wolfram Siebeck, born in 1928 in Duisburg, is one of Germany's most famous chefs and restaurant critics. He writes a regular column for Die Zeit.
Translation: lp

signandsight.com - let's talk european