Features » Lifestyle
29/03/2006
Placebos for the exotic
Berlin is more junk-shop than glitz but you need stamina nevertheless for a night out in winter. By Phuong Duong
I'm back from a
flop of a retro night
in Prenzlauerberg, which was dedicated to the cassette-tape era of our youth. The melancholic musos of the old days, the sort Nick Hornby describes in "High Fidelity" were obviously elsewhere putting nappies on their kids. The place was empty, the evening a washout. I'm walking up
Kastanienallee
– also known as
Casting Alley
because of the high density of hipsters – wondering whether I should head off to another event organised by
Kolonie Wedding
, a group of independent galleries in the riot district of the same name. Yet another windy-sounding offer. I have no idea what to expect, and an hour of cold transit, humiliating prostration before cab drivers plus the danger of being
peed on by a punk
on the steps, stand between the me and an answer. But that's Berlin. The best events give a wide berth to copyright laws, alcohol licensing, health and security regulations – and listings in the city's magazines. Which is why you put up with having to wriggle into an illegal cinema via a squat in Friedrichshain, or clamber through a cupboard to get to a hidden theatre in Mitte.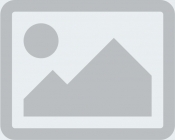 Squat in Kastanienallee, Prenzlauerberg. All photos: Lucy Powell
If there's no notice in the city magazines it means word of mouth, louche organisers, a sketchy address, unclear date, unwelcoming entrance -
guerilla clubbing
. The botched mixed tape night is still one of the more hospitable examples. Because guerilla clubbing, when transferred onto a decentralised downtown structure like Berlin's, demands stamina and entire larders stocked full of anarchistic
night-owlish hunger for adventure
. All my friends who've visited me in winter remember cold nights and hour-long sessions scouring construction sites. The streets are long, the stretches you have to put behind you vast. Sometimes all you find is a barricaded shop and keep going. Sometimes you stand there, freezing cluelessly: a rat, a shoe, a discarded oven. A dodgy-looking form scurries past and knocks on a graffiti-covered metal door. The door opens a crack and the form slips inside. I slip in behind.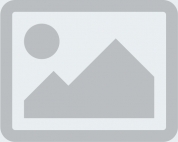 Moped rental in Kastanienallee
What awaits me behind doors like this is a mixed bag. Once it was a
Russian 1940's mafia salon
in Mitte (
Waffengalerie
or weapons gallery), with video surveillance, stiff drinks and me as the only non-Russian. Another time the crack only widened after I had pronounced the codeword which had something to do with blue (Wednesday bar). This time I find myself in a yuppyish milieu on a bulky trashed sofa, listening to electronic music. And people playing ping-pong in the cellar. It's two in the morning and I ask myself what I'm doing here. After hours of freezing cold, building-site hopping, humiliation and insults, I at least expect popping corks and stage diving.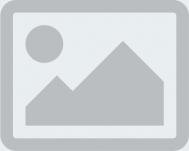 Berlin is seldom excessive in winter. The local boheme is
creative but anaemic
. No glowing dreams, plans, hopes, nor any real existential problems fuel the demimonde. A woman artist from London left town last year with the words "Berlin is too slow for me." Which clashes with its
vibrant city
branding. Berlin is
vibrant
, it is unstructured, broke, open and chaotic but it has no tempo, it doesn't have this
escapist lust for life
, which you would expect in It cities. Berlin doesn't need it. Mainstream is for the rest of the world. The city is broke, the people are broke. There are endless numbers of empty buildings. Studio rents are cheap, the cost of living low. People are relaxedly alternative. This is a source of pride for Berliners. "Europe's most tolerant city" (according to "Lonely Planet") has no desire to play the glittering mega city, preferring something between junk-shop charm and childhood memories in a life that's a travesty of
permanent time travel
.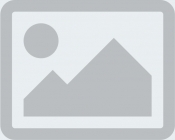 "Vokuhila" hairdressers
Prenzlauerberg is not about coke, conflict and conspiration; you drink at "Onkel Albert", eat waffles at "Kauf-dich-glücklich" (buy yourself happy), get a haircut at "Vokuhila" (German for mullet) and buy up
feel-good products
from your childhood at "Kwikshop". Perhaps that's why people who come and stay with me are always so over the moon. These are people who come from stage-diving cities. Perhaps placidity and dilettantism are today's more effective
placebos for the exotic
.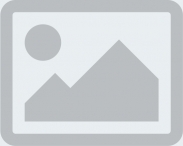 "Kauf dich glücklich" waffle cafe

*

The article originally appeared in Du magazine, print edition only, February 2006.

Phuong Duong is a freelance writer living in Berlin.

Translation: lp

signandsight.com - let's talk european