Features » Literature
31/01/2006
Tango in a mine field
Egyptian author Ahmed Alaidy wonders why Germany, guest of honour at the Cairo International Book fair is cold-shouldering the independent publisher Muhammad Hashim.
Egyptians are flocking in droves to the most important cultural event of the year: the 38th
Cairo International Book Fair
. The come to eat
kushari
, a cheap national dish made of rice, lentils and noodles, and to settle down in the first tent they can in search of warmth and entertainment. But there's also free dancing to a DJ's rhythms. Especially challenging is the Oriental variety where you give your buttocks a good
jiggle and shake
. Others buy religious audio cassettes that explain the way to paradise. The preachers' voices blare through the loudspeakers at their stands, menacing in tones otherwise used only by NASA to
communicate with aliens
. But perhaps they're also trying to awaken the dead. Some people also come to hunt for bargains at Cairo's
Azbakiya
commercial district, where antique books can be had for next to nothing.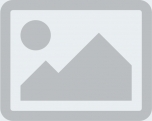 Ahmed Alaidy. Photo coutesy the author.

This year the Cairo Book Fair has a new head,

Nasser El Ansary

, who has carried out thoroughgoing reforms. With God's help he was able to separate the kushari stands from the beefburgers and doughnuts. After all, the rich don't want to eat with the poor. And he had large banners hung up with the names of famous Egyptian writers:

Naguib Mahfouz

,

Taha Hussein

, etc. The banners are so big they cover the stands in the open air section. People were even threatening to strike because the banners covered the names of the publishing companies. These dummies simply couldn't understand that Mr. El Ansary hung the banners to protect them from the

evil eye

.

The Book Fair coincides with the

African Football Championships

, which are also taking place in Egypt this year. For that reason the decision was taken to close the Book Fair at 3 pm on days when the Egyptian national team was playing. But when this incurred the wrath of Egyptian and other Arab publishers, the organisers then decided to prolong the Fair until February 3.

Germany is this year's

guest of honour

at the Fair. With this invitation Egypt is attempting to bring a tradition of the

Frankfurt Book Fair

to Cairo – an attempt reminiscent of an

illiterate person

copying a sentence, who paints rather than writes what he sees. This attempt at emulation was performed with such ignorance that people are rubbing their hands in expectation of the outcome before there is any outcome at all.

On the first day, the Fair was opened by Egyptian President

Hosni Mubarak

. It was strictly

forbidden to move

or even breathe without authorisation from the security ministry. The general public was not allowed on the scene.

Then Mr. El Ansary – may God bring him honour! - decided to reserve the first two days for publishers to allow them to buy and sell the rights for translations into Arabic and from Arabic into other languages. This unheralded decision met with general displeasure in a country that, for purely economic reasons, is engaged in widespread book piracy.

When Egyptians think about Germany,

Mercedes Benz limousines

come to mind. And the

Goethe Institute

, where Egyptian intellectuals like to drink fine wines and eat dainty food on the house while taking in a

bit of culture

on the side. Here erudite guests nod silently and knowingly, which on the one hand gives them a feeling of wisdom, while helping them chew their food on the other.

Before the start of the Fair, attacks against Germany were being heard in certain cultural circles. People wanted to know why Germany of all countries

had been invited. (For my part I can only agree with them here. After all, the fact that the Frankfurt Book Fair is the most important event of its kind is of little or no consequence. Why not Libya or Afghanistan? It's no secret these countries have more to offer in literary terms than Frankfurt.)

I think the second reason for inviting Germany to Cairo this year has to do with Egypt's wish to be nice to the Germans, so that they in turn will invite Egypt as guest of honour to one of the upcoming Frankfurt Book Fairs. In a recent edition of the literary and cultural magazine

Akhbar al-Adab

,

Jürgen Boos

, director of the Frankfurt Book Fair, was tactlessly asked straight out: "And what can Egypt do to be guest of honour in 2010 or 2011?" (As you see, we Egyptians like to get something for nothing, but expect a return for every service.)

While the Egyptians had to battle with power cuts and a humiliating lack of seats at events put on by the

General Egyptian Book Organisation

, Germany remained miraculously untroubled by such miseries. The German events were tightly run and perfectly executed, their only serious competition coming from the French, while the Americans put their major efforts into autograph sessions with Egyptian literary and cultural stars.

It is nonetheless conspicuous that the Egyptian

Merit Publishing Company

is not part of the German programme here. This year the independent publishers will put out 50 new titles in literature, politics and sociology (far more than other Egyptian and Arab publishers). Five of these books are German, and were translated into Arabic with German support. And in 2004 and 2005 as many as 25 were German! The company's head,

Muhammad Hashim

, has been invited to the Frankfurt Book Fair for the last three years. But he belongs to the opposition. He founded the writers' movement

"

Writers and Artists for Change

" (

background

), to which such well-known authors as

Sonallah Ibrahim

and

Bahaa Taher

belong, as well as the famous film director

Youssef Shahin

. It seems that the Germans, who were not afraid of inviting him to Frankfurt, are now suddenly afraid of having an opposition figure as their guest in Cairo because it might cause offence to the host country.

The literary movement Harakat al-Udaba considers itself unpolitical. On Friday, January 27, they held a silent demonstration calling among other things for the resignation of Egypt's cultural minister. The minister is accused of corruption, and is also charged with complicity in the

burning of a theatre

in Beni Sweif (

news story

) where over 40 theatre employees died.

The German events at the Cairo Book Fair have shown that Germany makes no bones about addressing critical and delicate issues, which it does with all the dexterity of

tango-dancing anti-mine personnel

. And with their presence and the diversity of cultural themes, the German organisers have honoured the Egyptian side as only a

glamorous tango-dancer can do. Nevertheless Germany must choose the right partner in years to come, because simply choosing on the basis of sympathy can damage one's reputation.

*

The article originally appeared in German in the Süddeutsche Zeitung on January 24, 2006.

Ahmed Alaidy is an Egyptian writer and cartoonist living in Cairo, where he is a contributor to the weekly newspaper al-Dostour. His novel "Being Abbas al-Abd" (excerpts) became the manifesto of an entire generation.

Translation: jab.

signandsight.com - let's talk european