Features » Film
Patrice Chereau (born in 1944) is both a theatre and film
director
. His film "
Intimacy
" was awarded the Golden Bear at the Berlin Film Festival in 2001; for "
Son Frere
" (2003) he took Golden Bear for best director. Chereau's 1976
staging
of Richard Wagner's "Der Ring des Nibelungen" at the Bayreuth Festival, with Pierre Boulez conducting, is considered a landmark in the festival's history. Isabelle Huppert plays "Gabrielle" in Chereau's latest film, Pascal Greggory her icy, society husband.
12/01/2006
Fearing feelings more than fire
Gerhard Midding interviews Patrice Chereau on his newest film "Gabrielle".
Berliner Zeitung: Mr. Chereau, you often base your films on unexpected literary texts. The spectrum extends from Alexandre Dumas to James Hadley Chase and Hanif Kureishi. What interested you in Joseph Conrad's novella "The Return" (text here)?

Patrice Chereau
: Conrad's style is astonishingly cinematic. The
sensual
descriptions are extremely memorable. Reading it, you can immediately visualise each setting; you know exactly what time of day, and in what kind of weather the scene plays. His stories are excellent parables, full of cryptic meaning. And his images are never static tableaus, they always drive the action forward. His style is very mysterious.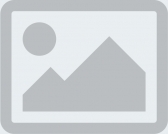 Can this cinematic style also become an obstacle?
At first it is, of course, an advantage. It's no coincidence that there have already been about 30 film adaptations of Conrad's novellas. His texts look like screenplays already, they're so constructed that in the adaptation, you can maintain his central moments and turning points. But there is naturally a point when you should
break free
from the text. We had to invent and add a lot to our screenplay. In Conrad's story, the woman hardly speaks, she doesn't even have a name.
The most memorable moment of the story for me is when the man discovers his wife's letter. Even before he's read its contents – she wants to leave him – he's disturbed by the fact that something unexpected was waiting for him when he got home. Such nuances are hard to translate into film.
The biggest challenge was to find a cinematic equivalent for the moment that follows – his reaction to the letter, the inner explosion that it unleashes in him. In the story, the man opens the window – that seemed too theatrical to me. To show this shock, this
disorientation
, I used every tool at my disposal in the editing room. Until that point, we've listened to the narration of the husband, which stops in the middle of a sentence when he sees the letter. His movements are then shown in slow motion, it's even a little unfocused to emphasise his shock. It's as though he's deaf. There's nothing to hear on the soundtrack, the sounds return after a little delay.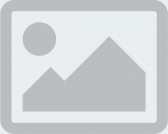 The shifting of the narrative perspective is significant because in the novella, there is an all-knowing and not a first person narrator. Do you not run the risk of forfeiting the irony with which Conrad depicts the couple's social ambitions?
When the husband in the film describes his circle of acquaintances – people who fear
emotions and ruin
more than fire, war or deadly disease – then he does this in Conrad's words but without a spark of self-reflection or humour. He understands only work and the striving for success; he doesn't understand the weight of the important things in life. Underlying his self-assurance is a gigantic deception. I think Conrad's irony has been preserved there. After his world has fallen apart, the husband feels like a stranger in his own house. He even hides from his own servants.
What is modern about Conrad's work?
It's about people who are forced to realise how much they have ignored their own
bodies and feelings
in their marriages. I was fascinated by Conrad's psychological insight, as, for example in the astonishing sentence in the novella: "If I had believed you loved me, I would never have come back." That sentence lead to my decision to shoot "Gabrielle."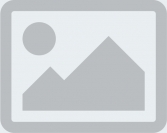 After "Intimacy" and "Son Frere", this is the third intimate film in a row. Why have you stuck to this theme?

Because

I don't get the money

to shoot expensive films. That's why.

Are there not thematic reasons for this change? "Intimacy" marked the beginning of a slower narrative rhythm in your films.

The tempo of "

La Reine Margot

" and "

Those who love me can take the train

" has to do with the fact that many stories intersect in them. "Intimacy" came into being because I realised how often I said that I like ensemble films. Then I asked myself if I wouldn't be able to shoot a film with only two characters. The work of a director should incorporate both dimensions. Now I'd like to shoot another

big, expensive film

.

*

The interview originally appeared in German in the Berliner Zeitung on January 11, 2006.

Gerhard Midding is a film critic based in Berlin.

See our

feature

"'Don't touch me' Mozart", on Patrice Chereau's staging of "Cosi fan tutte" in Aix en Provence.


Translation: nb

signandsight.com - let's talk european