Features » Music
28/11/2005
The long march to Beethoven
The Berlin Philharmoniker has travelled to China, playing in Shanghai and Beijing. Claus Spahn went along and reports on the boom in interest for Western music in the People's Republic.
When a member of the
Berlin Philharmoniker
closes the door behind him and embarks on a grand
orchestral tour, he is transformed into an
unhatched egg
. In this new state, he is ferried to the airport, inserted cautiously into an airplane, and transported via the shortest possible route to the other side of the Earth. Then he is transferred with gentle loving care into a bus and driven to the finest hotel in town, where he is transformed back into a musician again.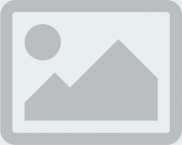 Simon Rattle and the Berlin Philharmoniker in Beijing. Photo: Berliner Philharmoniker/Andreas Knapp
The members of the Berliner Philharmoniker travel in comfort. For longer trips, the
128 musicians
fly in a specially chartered jumbo jet, accompanied not only by their instruments, but also by a full contingent of orchestral service providers, office staff, agents, a physician, and travel supervisors who have rehearsed the entire tour route twice previously. You get the feeling that no member of the Philharmoniker could so much as
set a toe
into the palm-fringed hotel swimming pool without someone first painstakingly checking the water temperature. Such elaborate measures are nothing out of the ordinary for top-ranking orchestras on tour, for in the end, all these exertions are in the service of art. And after all, the musicians themselves must eventually redeem the high expectations they have created.
This year, the Berlin Philharmoniker has just launched its
grand Asian tour
in Beijing, for China is, after all, the future of classical music. Or so everyone has been saying lately – ever since this country produced the youthful
piano superstars
Lang Lang
and
Yundi Li
. Ever since then, growing numbers of outstanding Chinese music students have been thronging into European and American music academies. Ever since, impressive yet variable figures have been in circulation according to which 15, or 35, or even 50 million Chinese children are currently learning to play the piano, each of them driven by a single goal: To be as good and as famous as Lang Lang.
"The future of classical music lies in China." At a press conference held on the day of their arrival in Beijing,
Simon Rattle
, chief conductor of the Philharmoniker, also expresses this view. But whereas this sentence is usually spoken with a note of apprehension in the face of an Asian musical invasion, Rattle sounds cheerfully optimistic. "Lang Lang is probably only the tip of a looming iceberg," he says. "But this can only be good for the development of
western classical music
. Each new influence serves to keep art alive."
You only have to take a look at
Long Yu
to get a sense of the freshness and dynamism with which classical music is advancing in China.
Long Yu
is conductor and artistic director of the
Beijing Festival
, which is hosting the Berlin Philharmoniker. He is not at all a dreamy aesthete who has fallen prey to the old-fashioned charms of an art form imported from remote Europe. Instead, he looks like a resolute, successful businessman with a hot commodity. He wears a pinstriped suit, his hair has been combed back with gel, his long sideburns shaved to tapered points.
As a child, he lived through the
Cultural Revolution
when the Red Guards forced their way into the homes of musicians and destroyed all instruments, records, and printed music. Today, he is the impresario of a rising boom, with good connections to the highest political circles, where an interest in the music of Mozart, Beethoven, and Brahms has long since become accepted as a normal aspect of the new, modern face of China. Long Yu pulls strings in order to create a classical music infrastructure connecting Beijing, Hong Kong, and Shanghai, making it possible to open new and larger concert halls, as was recently the case in Shanghai, and setting in motion a new market for international guest artists.
In this context, Rattle's visit with his orchestra offers maximum prestige value. A guest appearance by the Berlin Philharmoniker may be scandalously expensive for organizers, but it certifies that soon, the world map of cultural metropolises
will be inconceivable without Beijing. The best tickets to each Rattle concert in the (only acoustically adequate) multiuse Poly Theatre cultural centre are on sale for a record-breaking
484 Euros
. The external trappings of this appearance resemble the opening of a showroom with
cars for the nobility
. Within, the unobtrusively attired Beijing business and political elite strolls around, while everyone else is left to press their noses up against the glass.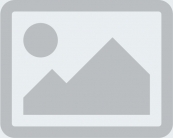 Simon Rattle conducting students of the Shanghai Conservatory of Music. Photo: Berliner Philharmoniker/Andreas Knapp

The Berlin Philharmoniker has been to Beijing before. In 1979, three months after Mao's death, they played there under

Herbert von Karajan

. This big state event was marred by mishaps.

Karajan

, a fetishist of technique, insisted on having his orchestra transported by the first large aircraft to land in Beijing, but the Chinese lacked a suitable gangway. The improvised steps they provided collapsed, and two musicians were rushed to the hospital with broken bones after

plummeting downward

. The Chinese reception delegation, meanwhile, waited in vain in the arrival hall. The concerts took place in a sports stadium with miserable acoustics. Karajan made a fuss over conditions, threatening to clear the hall during the dress rehearsal when the Chinese cheerfully chatted, ate, and wandered around while the music was sounding.

Needless to say, such things are unlikely be befall a high-ranking orchestra visiting Beijing today. With posted information, lobby announcements projected through loudspeakers that sound like fire alarms, and titles during concerts, the audience is greeted by the rituals of Western musical life. With success, for when the conductor steps up to the podium, the hall is as quiet as a mouse, and no one dares to applaud between movements. Encores are demanded by means of the socialist rhythmic clapping. But doesn't all of this seem slightly overambitious? Isn't there something forced and constrained about this Chinese love of Western classical music, so recently enflamed?

In the metropolises of contemporary China, as we are constantly informed, a fondness for Beethoven is considered modern, an expression of aspirations for a western lifestyle. Far more desirable still is to have your very own little Beethoven interpreter in the family. Mr. Jiangjie has long been aware of this state of affairs. Actually, he is an accordionist. Fifteen years ago, he began purchasing pianos and offering music lessons for children. Meanwhile, the

Jiangjie Piano City

, with its adjacent Culture and Arts centre, has 13 branches in Beijing and more than 10,000 students. The pianos have been pushed together at the centre of the long, narrow, sales rooms, flanked to the right and left by endless flights of instruction rooms. Each of these sound-proofed cells, measuring four meters square, is furnished identically with a piano, a pairs of chairs, a neon light, dusky pink wallpaper, and a coat rack. During lessons, the little ones can be observed through the windows, and listened to through the door, as they play simple folk melodies in C major,

Czerny etudes

,

easy Bach

, or Mozart's "Alla Turca."

Alongside each door hangs a flier identifying the teacher, containing passport photo, personal data and – most importantly! – the degree he or she has earned, for the price charged for lessons corresponds to the

certification held

by the individual teacher. Active along the long corridor almost exclusively are A-rated graduates, while

AAA

rated degree holders (from Russia!) teach in a special business class area in rooms featuring pairs of grand pianos and leather couches.

No matter how comically the yellow duck's feet on the plastic wastepaper baskets may gleam, Mr. Jiangjie's Piano City hardly looks like a refuge of creative fantasy. The long flights of cells more closely resemble a low-security prison for children. Still, the young teachers, their thermoses filled with green tea, speak patiently and informally to their young charges. The smell of cold sweat, the terror of the drill, are nowhere in sight. Except for the plentiful mothers, that is. During lessons, they sit behind their children, necks craning, taking notes. Afterwards, they go into a huddle in the hallway, where posters encourage strict supervision of the daily practice quota. These ambitious mothers, products of China's one child policy, are prepared for sacrifice, it seems, to insure their offspring a chance in life, at school, and in the arts.

Prevailing in piano training, hence, is a performance mentality not unlike the one found in gymnastics. Musical ability is tested regularly, assigned a

competency index

, and matched against the competition in contests and auditions. On Saturdays, when schools are closed, the music school buzzes and hums even more industriously. Like worker bees, the mothers now approach, ready to coddle and cajole their little ones with educational sugared water (and the lash as well?), intent on hatching out, finally, their very own Lang Langs. Next to the main entrance of his Piano City, incidentally, Mr. Jiangjie has had a large aquarium built into the display window. Inside,

baby sharks

make their rounds.

On their

sightseeing tours

, a bus takes the Philharmoniker musicians to the

Great Wall of China

. The sun and the light autumn fog submerge the landscape in a diffuse, golden light, while the immense wall winds elaborately upwards into the rugged mountain landscape like a brushstroke of heavy stone. The musicians pull out digital cameras, shoulder video recorders, shooting visual mementos and films, including those with spoken texts: "We ascended by cable car. It's a wonderful day. Now we're looking at the famous Great Wall of China." An encounter between two wonders of the world. What kind of curiously, contradictorily dazzling kaleidoscope would emerge if one were to splice together the amateur films, taken year after year, of the globetrotting members of the Philharmoniker?

In a typical orchestra, Simon Rattle once said, there are five or six distinctive characters, or "

John Malkoviches

". But every member of the Berlin Philharmoniker is, in his or her own way, a Malkovich. And during each concert, this highly distinctive individualism is forged wonderfully into a seamless collective consciousness — as in

Haydn

'

s Symphony No. 8 in D Major

, the piece which made the strongest impression in Beijing. Here, Rattle's aspiration to wrest meaning from every note, every rhythmic accentuation, every subito piano, yields a fresh view of this composer. Haydn, the

temperamental skyrocket

. Haydn, the quick-witted ironist.

Can you really play Haydn and Mozart if you have always lived behind the Great Wall of China, and have never even seen Vienna, Austria, or Europe? Can you plumb the depths of classical music without having a centuries-old tradition behind you, a tradition that resonates unmistakably and continuously when the Berliner Philharmoniker is performing? And what could serve as a source of emotional access to such music in a country where only forty years ago, anyone who played Mozart risked having his

fingers broken

by Mao's cultural revolutionaries?

These are questions which Professor Zhao likes to see posed by western visitors. For he has a very simple answer:

Lang Lang

. And it was

Zhao Ping Guo

himself who discovered the 22-year-old Chinese piano superstar and took the boy under his wing. Aged just nine years old, Lang Lang came from Shenyang to attend the Beijing

Music Conservatory

. His father dedicated himself entirely to the prodigy, moving with his son into a tiny room in Beijing so that the boy could take lessons from Professor Zhao. Soon, his teacher realized that someone like Lang Lang renders superfluous all questions concerning the Chinese capacity to comprehend European music.

Professor Zhao receives us in his private apartment in an adjacent conservatory building. All jogs and angles, consisting of three rooms, his apartment is not much different from the ones where Berlin's or Vienna's more celebrated piano instructors might receive their students. The room is filled with books, printed music, mementos, and several pianos. The 71-year-old approaches, wearing chequered house slippers and cardigan worn over a black turtle-neck, leaving his studio, where a piano stool is squeezed between the keyboard and a wall of built-in cabinets.

Professor Zhao wants to correct the western misconception of a vast

classical fever

that has suddenly broken out in China. The country has a much longer tradition of absorbing western music. The foundation for such a reception was laid down as early as the 1930s. Beijing Conservatory was founded in 1950, he himself was one of the first piano students to attend. The best musicians were offered opportunities for advanced studies in Budapest and Moscow. The

Russian school

, he says, continues to have a strong influence on Chinese piano instruction. And the Cultural Revolution, in his view, did not destroy this foundation, but only interrupted it. He perceives a long trajectory of musical development in China. Highly gifted musicians like Lang Lang and Yundi Li and composer like

Tan Dun

have by no means simply fallen from the sky.

Hands folded in his lap, Zhao speaks with a sense of composure that radiates throughout the room. It would be interesting to know whether the benign professor reverts to the strict taskmaster when an advanced student is seated next to him. But he will hear nothing about the oft-rumoured

relentless polishing

entailed by a Chinese musical training. Not this morning. He regards it as inadvisable to practice nine hours every day, and naturally, also believes that too many competitions demand little more than empty technical prowess. Parents, he informs us, have such high ambitions for their children, no one thinks of anything but a solo career. Collective music-making, chamber music, is given short shrift in China. Nonetheless, things are moving in a positive direction on the whole.

As we leave, he shows us photographs of his two children. Both are pianists, and live with their families in Munich and Paris. At some point, China's young musicians will be arriving in Europe and appearing in its concert halls. Are there many still

undiscovered Lang Langs

in China? There will undoubtedly be some, replies Professor Zhao, his knowing smile implying that only politeness compels him to engage in understatement.

*

The article originally appeared in German in Die Zeit on November 17, 2005.

Claus Spahn is a music critic for Die Zeit.

Translation: Ian Pepper.

signandsight.com - let's talk european