Features » Music
10/11/2005
A nice pair of cords doesn't mean it's spring
Markus Schneider on the Berlin Jazz Festival and Total Music Meeting

The
Berlin Jazz Festival 2005
ended some time on Sunday night. Unlike in previous years when there were only a very few reasons not to slate the entire event, this year it wasn't all good.
What was bad was that among the huge numbers of fully sold out performances,
Jazzrock
quickly emerged as the secret thematic focus. This unsavoury blot on the musical landscape with its very unfunky
happy-go-Latin funk
rhythms, its empty virtuoso demonstrations, and electrified sounds was something you hoped had been buried once and for all in a mass grave back in 1975. Even in its heyday it didn't sound any less
musty
than what Dave Pike's Soul Jazz troupe (
mp3
) performed on Wednesday night in
Quasimodo
. On another stage at the Delphi cinema, the ambassadors of the genre were the music school Turkish rock band
Tamburada
and the haphazard
Enzo Favata
Quintett from Italy; in Haus der Festspiele its representatives were the irrelevantly romantic Hüsnu Senlenderici Sextett with their uniform high-pitched synthetic tones and penetrating pianistic flourishes.
It was here on the main stage that much whispered-about Brazilian jazz legend
Hermeto Pascoal
committed two impressive
faux-pas
. Before the festival started, the white haired multi-instrumentalist delivered an
almighty snub
to drummer
Han Bennink
with whom he was programmed to play a blind-date duo. After just three piano chords and a single snare beat from Bennink, Pascoal broke it all off: the drummer was treading on his toes with his rash playing. And then during the performance later on, Pascoal failed to deliver any evidence to substantiate his diva status. Instead he mustered up a chaotic mass of jazzrock cliches, indulged in some well-rehearsed quirks -
water gurgling
and musician patting – and every now and then he would tinkle about on the synthesizer a bit.
But
Maria Schneider
and the Liberation Music Orchestra with
Charlie Haden
and
Carla Bley
were good. Their performances proved in very different ways that it is possible to be original with a big band. Haden and Bley like to reanimate their Liberation Orchestra when they feel a need to
protest
against the American government. This is hardly a cause of concern for the US government but it certainly makes for wonderfully inspired music, which addresses the subject of America though their own compositions and those of others.
Maria Schneider prefers to go for contrast and tension, in the pitch of the wind instruments as well as all-round tempo: a leisurely and warped guitar solo, with its highly individual timing, was by far the best of the entire festival. And there was an
utterly captivating
duet between a clarinet and a flugelhorn.
It gave the impression that the festival felt very at home in the aesthetically
political corduroy glamour
of great jazz entertainment. Kitschy but great. This goes too for the elegant Enrico Rava and his communistically-approved
Cool Bop
. Thrown in almost casually was a fantastic, very free double quartett performance by
Frank Gratkowski
. And in Quasimodo, when the jazz award went to
Ulrich Gumpert
and he gave a shining performance, you were reminded not only of jazz's history of socio-political explosiveness in the USA but in the GDR too.
There's little point in moaning about the festival's mainstream orientation: big festivals need big names. But the accompanying programme seemed to have been randomly thrown together and aesthetically
muddled
. As were two interesting performances which would normally be classified as rock:
Bill Frisell
's pleasantly kitsch ambient version of Beatles songs which float freely over the upper tones and harmonic colours. And a Lou Reed type song with sounds and string scratching by
Steve Piccolo
,
Gak Sato
and a very restrained
Elliot Sharp
.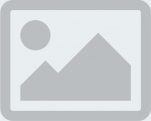 Which is why you felt compelled to get back to the

Total Music Meeting

which unfortunately was taking place at the same time in the

Berlinische Galerie

. The line-up here was stylistically consistent: freely improvised dialogue only – another art form which is getting a little long in the tooth – music which has nonchalantly freed itself from its traditional jazz roots. At TMM too, the odd musical dialogue

fell on its face

, but after all, that's the riskiness and beauty of improvisation. It did strike me as odd, though, that a jazz festival which sells itself as tradition-preserving and multicultural, had no Afro-American band leaders - apart from

Amina Myers

who played at Quasimodo. The TMM, on the other hand, presented the fantastic trumpet player

Wadada Leo Smith

(as both soloist and in a movingly cautious game that became increasingly confident as it was played out, with the no-less wonderful

Günter Sommer

and

Barre Phillipps

) as well as the titanic pianist

Cecil Taylor

(mighty as ever and playing high-spirited communication games with

Tony Oxley

).

And this reveals the central conceptual problem with the Jazz Festival, even if it did seem better this year than in the past. But if improvised music is now being presented with more concentration and competence by TMM, if multicultural music has found a roof over its head at the

Popdeurope festival

and if the young, exciting and experimental music comes under the

Club Transmediale

umbrella and Rock has plenty of other homes anyway, shouldn't Peter Schulze and his colleagues be thinking very carefully about what kind of jazz they still want to celebrate in their Jazz Festival?

Perhaps it could sound something like the

Breakbeat

jazz which Vincent von Schlippenbach and

Nu Box

performed on Saturday in Quasimodo. Perhaps a super cool trumpet is enough today, a nervously humming base from the DJ decks accompanied by some hand-made beats. Maybe you no longer have to invent the clock to give people the time.

The Berlin Jazz Festival 2005 ran from November 2-6, 2005. The Total Music Meeting ran from November 3-6, 2005.

*

This article originally appeared on November 8, 2005 in the Berliner Zeitung.

Translation: lp.


signandsight.com - let's talk european