Features » Lifestyle
29/08/2005
Cosmos with chandeliers
Go go Goya? The club where for Berlin's beautiful people is set to open in November. By Ursula März
Mention words like "
elitist
,", "
in-crowd
", or "
aristos
" to
Peter Glückstein
and
Hans Kollhoff
these days and they get a bit huffy. Is a club where beer costs three euros and cover charge is set at ten euros somehow elitist?
Of course, the daringly-named "
Goya
" nightclub, set to open in early November in the circa-1906 Wilhelminian
Metropol
music theatre in Berlin's
Schöneberg
district, can hardly be talked about without
superlatives
. Goya, brain child of top restaurateur Glückstein and renowed and controversial architect Kollhoff has been, no question, designed as an absolute mega project.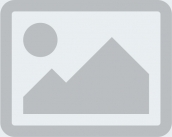 The Metropol under construction (Courtesy Goya AG).
It won't just be Berlin's biggest club - it will be
Germany's biggest club
. And to class it as a club is not even correct. Visitors to Goya will find themselves in a cathedral-sized space with 13-metre ceilings, a main floor spanning 450 square metres, two minstrel galleries housing various bars and a separate, self contained restaurant and lounge. As you would expect with a Kollhof design, the space is full of
columns
. Every detail is worth mentioning – the way the walls are lined with
fine leather
to soften the acoustics, for example. Every detail, if not elitist, certainly aims at one thing: being special and unique.
Regardless of how Goya's extravagant topography comes to life, one thing is already clear: this club is striving to create a glossy movement against the
Berlin's club culture
of the 1990s. Unlike the many small, even smaller and often anonymous cellars, niches and scene clubs in the eastern part of the city, Goya exists in and
emphasises West Berlin
.
This is this so-called '
old West Berlin
', as
Walter Benjamin
described the land of his childhood where Bohemian night-life, the avant-garde and freedom developed in all its
anti-bourgeois
glory in the first two decades of the last century. What is so
paradoxical
about the Goya project is less its quantitative dimensions than its
qualitative expansiveness
.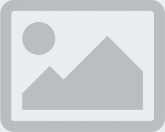 Glossy, chic, but beer for 3 euros. Nightlife, Goya style (Courtesy Goya AG).
The project latches onto an outmoded tradition and at the same time sets out to be something quite new in modern Berlin. It is a place to entertain and amuse, with
space for 2,000
people. It is a huge restaurant, an enormous disco, a bar and a chic club all rolled into one. When it opens, long tables will be erected in Goya's main space where dinner will be served to a few hundred guests until half past nine. They will dine under some
300 candles
in
Venetian chandeliers
a metre and a half wide.
How this "
Last Supper
" scene is then transformed into the Goya dance floor is the work of theatre director
Arthur Castro
. The Goya concept is inspired by the idea of the cosmos, blending totality with the unspecific. It is an
elegant amusement park
for after dark, a social space where you can both be extravagant and take refuge in the crowd. It doesn't matter which social class or part of town the clubbers come from, nor does it matter how much they earn. Only one discerning feature will differentiate Goya's guests. That between the
audience
and the
actors
: the people who come to look on, and those who enter Goya as if they were stepping onto a stage. It's theatre: the beautiful
illusion of theatre
with its staged social situation.
As far as the ongoing construction work goes, Goya is still a
skeleton
. Walking with
"
Bar am Lützowplatz
"
owner
Peter Glückstein
over the debris, up the rickety stairs which lead from the foyer to the dinner and dance room, then up to the balcony, one hardly recognizes the Metropol's old interior. Kollhoff's most important architectural act on this score was to
hollow out
the entire middle of the theatre to give the space a real sense of height. Goya's major architectural gesture is its big ground floor.
Intimacy
happens on the
outskirts
, in the bars and galleries above.

The Cathedral-like Metropol on Berlin's Nollendorf Platz (Courtesy Goya AG).
This structure still retains something of the Metropol's origins. In the 1920s, the building was home to the
Neue
Deutsche Schauspielhaus
theatre. After the war, above all in the 60s and 70s, the Metropol became the venue of legendary rock concerts before playing host to a nondescript disco. Most recently, the Metropol's darkened foyer played host to
gay leather and PVC
parties.
Seen from a distance, the Metropol is a rarity. With its imposing
art nouveau
facade, it rises like a cathedral over
Nollendorfplatz
, which otherwise can only be praised for its kebab stands, cheap stores, subway station, supermarket and peaceful regulars: the down and outs, beggars, junkies, bourgeoisie, upper and lower middle classes that all come together in the random and banal charm of Berlin's urban life.
Glückstein and Kollhoff, inventor and architect respectively, both lay great stress on Goya's fame spreading. The club's
success
is to be measured on an
international scale
. If all goes well - and why shouldn't it – Nollendorfplatz's new nocturnal utopia will be repeated, they say, in
New York
and
Shanghai
. That would really be a coup.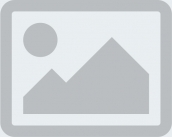 The other coup is Goya's finanical set-up. The club is a private limited company owned by 2,000 "

Goyaners

", shareholders who represent the core of the club's intended guests. And the plan is working. Over 1,600 Goyaners have already bought shares. On offer is a so-called 'full-packet' costing

3,960 euros

and containing 60 equity shares. Then there's the 'half packet', with half the stocks at half the price. Goyaners do not pay an entrance fee. They have the entire second balcony to themselves. There, they'll enjoy the surroundings of the "

Shareholders' club

", reserved for them and the guests they bring at no extra cost. From there they can look down like

high-class aristocrats

on the paying, middle classes below.

One could find this Monopoly modelled on courtly life somewhat strange - a eccentric step forwards, perhaps, aimed at

restoring

the old order. Or perhaps it is just

harmless formality

, which looks elitist but is in fact anything but. The beer at Goya costs three euros. The entrance fee at ten euros a pop is not much more than the price of a cinema ticket. Even the regular Berliner can afford that on weekends.

*

The article originally appeared in German in the Frankfurter Rundschau on August 23, 2005.

Ursula März is a freelance journalist for the Frankfurter Rundschau.

Translation: Ruth Elkins.

signandsight.com - let's talk european