Features » Music
18/07/2005
How to empty the room in one minute
Berlin's thrifty but thriving electronic music scene. By Oliver Ilan Schulz
Berlin is not exactly a pop metropolis. In the club music domain, however, things are different. The
Love Parade
,
Tresor
(club and record label), DJs
Richie Hawtin
and
Jeff Mills
: several big names are associated with Berlin. And minor upsets – Tresor's lack of a home, Love Parade's cancellation this year - don't change this. Because
improvisation
is all part of the business for clubs here. The funfair of the Love Parade, with its million scantily clad, rainbow-haired fans, provides annual proof that techno has entered
mainstream culture
. But the exciting stuff is happening elsewhere.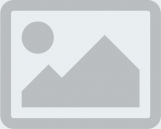 Jan Joswig. Photo:Gene Glover
The Berlin senate speaks proudly of the 60 percent market share held by music companies seated in the federal capital. The lion's share of the business is in the hands of the majors: Universal and Sony. The Berlin scene seems unconcerned about Sony's decision to re-locate, following its fusion with BMG. "Universal, Sony and MTV have
given the city nothing
, at least nothing in the world of music production or clubs," says Jan Joswig, music and fashion editor of Berlin's cultural magazine
de:bug
. The Senate knows what keeps Berlin lively, what makes the city famous abroad and who's
feeding the balls
to the big companies, as it so prosaicly puts it: "The unique network of small, innovative labels (...) and the creative, medium-sized music scene, particularly in the areas of techno and electronic music." That something like 70 electronic labels from Berlin and the region have joined the association of independent recording artists (VUT), provides a sense of how extensive this activity is.
Every day, so many new records and CDs from electronic Berlin push their way onto the market that even insiders have a
struggle to orientate
through the jungle of new releases. How should an outsider find an inroad amongst all the creative fragmentation? What makes it even harder is that while Cologne is the home of minimal techno and Frankfurt, house, there is no readily identifiable "
sound of Berlin
". Jörg Heidemann of MDM – an international distribution network, sees this as an advantage: "Berlin is more open than its competitors. Tresor records does techno, Basic Channel does Dub and Scape minimal electronic. So the stuff that comes from Berlin is by definition interesting and
less easy to pigeon-hole
. What's missing is a festival or fair with a major impact abroad."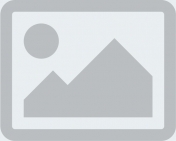 Daniel Meteo
The annual label festival
Marke B
attempts to give audiences an overview of the scene, to present Berlin producers to the world and to bring them together. This year it took place at the end of May and 44 labels attended. There were concerts and DJ sets at the front of the
Maria
club, and stands at the back. While enjoying the music or looking through the well-presented publications, visitors have an ideal opportunity to check out the Berlin electronic scene. The biggest surprises came from talking to participants about their day-to-day lives. "There's often only one person working for the smaller labels:
self-exploitation
for the love of the music," says
Gudrun Gut,
co-founder of Marke B. "The labels often organise events as well, or else they are themselves musicians or DJs." A typical example is
Daniel Meteo
, the third Marke B organiser alongside
Thomas Fehlmann
: "I try to organise the music around me and to live from it. I do bookings, I'm a musician, producer and DJ. I also manage the label
Shitkatapult
and I have my own label as well,
Meteosound
. I basically work alone but I've built networks with other people. We're all
fighting for our survival
, and we produce music." This year Marke B was not as well attended as in the past: it could be that the labels now have adequate networks of their own, and that the audiences are fully satisfied with the end products. It might make more sense for the festival to tour in order
to export
the dynamic Berlin scene. The organisers have already come up with the idea and the music producers are demanding it, so it's just waiting to happen.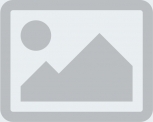 Ellen Allien
No label exists without musicians, and Berlin is certainly spoilt for choice.
Berlin is in
. More and more musicians from all over the world are moving to the city, such a concentration of creative musical talent exists nowhere else. In electronic music, this is a great asset:
no hierarchy
and lots of cooperative projects. The most recent prominent newcomer is the producer and DJ
Richie Hawtin
, who came over with some musicians from the USA and has founded an offshoot of his label
m-nus
in Berlin. Like jazz in the old days, the electronic genre in the USA is
strictly marginal
. Europe's sales markets, concerts and recognition draw the musicians here. And then there are the "soft" factors. The lack of a curfew, and breakfast at any time of the day or night. "It's really tolerant here," says English singer
Jamie Lidell
. "You can go to a stylish restaurant looking like a
fucked-up hippy
, and normally nobody cares."
Ellen Allien
, DJ and label boss, describes the atmosphere in her home town: "Berlin
lets everyone breathe
." Berlin's trump card is the cheap cost of living. Out of London, Paris or San Francisco with their unaffordable rents and into a huge apartment in Neukölln, Friedrichshain or Kreuzberg. Most established musicians hang onto a place in Berlin and spend most of their time on tour. For newcomers, more interested in making music than profit, Berlin is a chance to live cheap. There's even space for a studio within your own flat. It wins time to develop, to work up to a major release.
Where it
all comes together
is in the club. Musicians and DJs earn their livelihood there and develop ideas. The audience
provides feedback
and works on its own plans. Videos, flyers and fashion create links to related art forms. Berlin's major clubs like
WMF
,
Berghain / Panoramabar
or the former Tresor even have people excited abroad. Smaller clubs like
ausland
,
nbi
or
Lovelite
create their
own niches
with unusual programmes. The
Club Commission
, founded in 2000, has 50 member clubs and and party organisers. Every weekend there are even more parties and concerts. In short: club culture is Berlin's strongest face. The roots reach back to the 1980s when the Berlin underground experimented in legendary locations like Fischlabor, UFO or
Ex'n'Pop
and
DJ Westbam
was already pumping electronic music into the metropolis. When the Wall fell, space was created for new ideas. Unclaimed real estate served as squats, housing associations provided temporary cultural spaces.
Techno became the soundtrack
of this swarming. Dreams that ended in disappointment in other places, could be lived out in East Berlin: to the delight of all night creatures, the clubs formed a blooming landscape. Some of today's established clubs like the WMF or Maria stem from this tradition, but the scene is still mainly influenced by the 1990s – through the emphasis on subculture, the ambitious music programs, the affordable prices.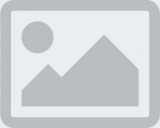 Maarten
Even today the scene is extremely lively. Organisers are continuously coming up with new ideas and new concepts. Currently the most talented location scout is a Dutchman called
Maarten
. The trained urban architect is full of surprises, using spectacular locations like ship hangars, empty office lofts and the
prayer room
in a former mosque. The fascinating thing is how comfortably the rooms are decorated for one-off events or very short-term happenings. "We take what's there and use it to our advantage. Our low-budget approach lets us operate pretty much risk free. What we don't spend doesn't have to be made back. The events show
deadlocked proprietors
what can be done with their locations - adverts for space in even the most average offices always just show
golfers in ties
. But among the people who come to our events are often future tenants. I'm well aware that my work
encourages gentrification
," he says. In the meantime, these and similar events with primarily student audiences offer
a point of entry
for aspiring musicians and DJs. "I think it's a good thing we're always pushing the authorities, the proprietors and our guests. For example the '
Feedback Orchestra
' almost emptied a full house in under a minute, that's how shrill and experimental their music was. Now that's what I call culture!"
The press is another major factor which prepares the ground for a productive music scene.
Groove
and
de:bug
magazines focus on electronic music in Berlin and around the world. Each month they publish artists' portraits, background info and reams of record reviews.
So in fact the music industry and club culture can be viewed as one of the
few dynamic sectors
in Berlin. That's why local politicians and authorities are doing so much to improve conditions. From 2000 to 2003,
7 million euros in subsidies
flowed into the industry as part of a "music business initiative". Compared with a major subsidy culture like France or Switzerland, this sum seems almost laughable. Yet in view of Berlin's ailing financial situation, its very existence is a success. The project funded, among other things, Marke B and other Berlin label stands at music trade fairs – initiatives which have proved a success. By contrast the "SourceMusic" platform for licensing rights, which it also funded, doesn't seem to be getting off the ground. The major gain is that a positive relationship has been built up between the music makers and politicians. "The system does not attack the scene,
it supports it
," says Ellen Allien. And club owners say the same. The city helps find locations, and mediates with the district councils. "Unfortunately only the police still think of us as part of the underworld," says the owner of one major club.
What is the result? As far as Berlin is concerned, it has made a major impact abroad. "The reactions I hear from other cities and countries are very positive," says Tanja Mühlhans, who oversees the "music business initiative" in the Berlin government. "Berlin has an enormous appeal, especially for people from the creative industries." But the competition is not sleeping. Barcelona has the
Sonar Festival
and the Mediterranean. London has popular music that stretches back decades, and a lot of money flowing about as well. In just a few years
Montreal
has also become a front runner, thanks to the
Mutek
festival and massive support from cultural funds. Berlin simply competes with what it's got: space, or rather clubs, a low cost of living, a plethora of artists and
benevolent (but broke)
authorities. Concrete figures on the how local talent is profiting from Berlin's booming scene are not to be had. But in contrast to the majors, the many sided Indie-music scene is stable and growing. One thing is certain, Berlin's music artists and entrepreneurs have long known how to get by on sparse resources. Innovation and doing your own thing are a day-to-day affair, where the watchwords are
innovation and unconventional solutions
. As de:bug editor Jan Joswig put it succinctly, "the Berlin-feeling, this
libertarian disregard
for white-collar-business, is what makes the city so attractive for outsiders".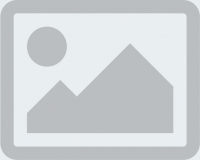 T.Raumschmiere

At some point, however, even the most

stalwart of struggling idealists

loses steam. Daniel Meteo: "As a musician I thrive on the new faces and constant change. But Berlin has minimal cashflow. If you have to pay your bills, this makes for a non-stop burden." A change has taken place however. Although people who do creative work for little money still earn more respect in Berlin than in other cities, even the Indie structures have a professional attitude these days. They need to be able to count on people they cooperate with:

losers and posers are not welcome

. But as opposed to a few years ago, success does not automatically mean betraying your origins and forfeiting your authenticity. A good example is producer

T. Raumschmiere

. With the battle cry "

Stay anti!

" he has transferred his youthful love for punk into the world of electronic music. At the same time he has run the label

shitkatapult

for years, and put out more than sixty albums. He himself will release a second album with global player

Mute

label (Depeche Mode etc.). For the others there's always the principle of hope – T. Raumschmiere isn't the only one to show that the leap from Berlin's self-exploiting underground to a more or less opulent profitability is entirely in the cards. And until that day the motto holds:

stick together and keep on creating!


*

The article originally appears in the Musikwoche.Oliver Ilan Schulz is a freelance journalist electronic music critic living in Berlin.

Translation: nb, jab.

signandsight.com - let's talk european