Features » Film
18/02/2008
The mild bunch
The Berlinale Competition was dominated by mediocrity yet again. An exhiliarating antidote came in the form of Korean director Hong Sangsoo's "Night and Day". By Ekkehard Knörer
The weather was friendlier that it had been in a long while – the first weekend felt positively spring-like. One was tempted to think that the gods were smiling on this year's Berlinale but it turned out they were only playing a
cruel joke
. In 2008, yet again, it was anything but a pleasure for a critic to have to sit through the films in the festival's Competition section. Only on paper did things look rosier this year, with the return of lost son
Erick Zonca
,
Johnnie To
's pet project,
Martin Scorsese
's opening concert film and a general avoidance of the usual mass of pseudo-political clap-trap of which the creative director and head of the selection board for the Competition,
Dieter Kosslick
, is so enamoured.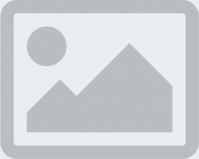 Johnnie To: "Sparrow"
But To's lightweight "
Sparrow
" and Scorsese's Stones celebration "
Shine a Light
" turned out to be disappointing. Erick Zonca's "
Julia
" was also hotly awaited. But the result was a
Tilda Swinton
who first staggered then spun through a film that was neither remotely convincing as a character study of an alcoholic nor as a genre exercise, let alone as an homage to Cassavetes. And the others were just more of the all too familiar mediocrity that has been dished up in recent years. At the top of the pile was the Iranian entry "
The Song of Sparrows
" (
Majid Majid
i's film about a man who loses first his job on an ostrich farm and then his innocence while scraping a living in big city Tehran) and thanks to moments of
Nanni Moretti
's performance, "
Caos Calmo - Quiet Chaos
" (
Atonello Grimaldi
's film about a man processing the death of his wife). Nearer the bottom was "
Elegy
"(
Isabel Coixet
's film of a Philip Roth novel starring Ben Kinglsley as an ageing sex-obsessed professor whose life falls apart when he falls in love) and "
Kabei - Our Mother
" (
Yoji Yamada
's story set in 1940's Japan about the life of a family after the father is imprisoned for political reasons) and "
Lady Jane
" (
Robert Guediguian
's Marseille thriller about three ageing gangsters who reunite to raise the ransom when one of their son's is kidnapped). And then there were a number of truly abysmal offerings, the worst of which was the child abuse film starring John Malkovich, "
Gardens of the Night
", which utterly backfired as it unwittingly betrayed its concerns, scene for scene. The chronically conventional German entry "Feuerherz – Heart of Fire" (
Luigi Falorni
's tale of a fiery spirited young Eritrean girl who, in the midst of Eritrea's war of independence against Ethiopia, is sent to train as a child soldier) was another film that had no place at an A-league film festival.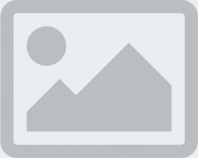 Fernando Eimbcke: "Lake Tahoe"
It is quite impossible for one man to have so much bad luck with world cinematography year in year out. Which makes it blindingly obvious that the quality deficit has nothing to do with bad luck and everything to do with
philistinism
. A philistine is someone who has no sense for aesthetic criteria in art and therefore goes by pure content or big names. Someone who thinks an art work can only be important if it addresses meaningful subjects. Someone who knows which names wield symbolic capital without knowing why exactly. And of course the philistine knows what he likes. He is
fond of the figurative
and he sees himself, because he despises anything difficult as elitist, as a defender of common sense.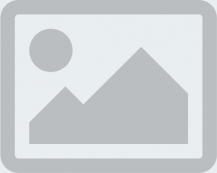 Jose Padilha: "Tropa de Elite"
Which is why, year after year, the Berlinale consists of a collection of mild, mediocre movies, dominated in aesthetic terms by emaciated wishy-washy realism, sickened by a lack of consideration of the potential or the limits of the moving image, a naive and plodding narrative style, and a prolonged cosiness of image whose
TV-compatible idiocy
does its utmost to prevent any alternative thoughts from spoiling its naturally-gifted craftmanship. Discoveries are not made like this. As a result, the regular Competition visitor has learnt to fear precisely the thing which should be the principle reason for attending such an event: to watch from first-time filmmakers or no-names which might be promising rather than dread-inspiring. Which explains why so much attention goes to directors such
Amos Kolleck
,
Yoji Yamada
or
Robert Guediguian
whose films, however likeable do not even go near the more interesting zones of contemporary cinema.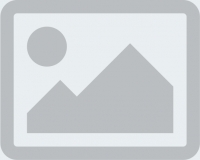 Mike Leigh: "Happy Go Lucky"
And yet a few good films did emerge. Not surprisingly
P.T Anderson
's "There Will be Blood" was the favourite among international critics. It has been up and running in the US and tipped for the Oscars for months and is even showing in Germany now. This impacts its novelty value but not its quality. The film, which searches for the truth about capitalist-religious fanatic USA in sinister myth, wields good of deal of clout and has, in Daniel Day-Lewis, the sort of high-calibre acting maniac necessary to deliver it. Unlike the vast majority of the films it was up against, "There Will be Blood" was out to confront, and it even managed this every now and then. Many people were fond of the laconic coming-of-age-drama "
Lake Tahoe
" by Mexican director
Fernando Eimbcke
but the only Competition film to truly win hearts was
Mike Leigh
's "Happy-Go-Lucky" (
trailer
), an anti-miserabilist comedy about a woman whose good mood is not to be quashed.
Jose Padilha
's favelas film "
Tropa de Elite
" that sparked so much controversy back home in Brazil proved to be a documentary-style film of exceptional intelligence and multifaceted pessimism as well as being gripping to the last. On the other hand, many critics were outraged by the stylised re-enactments in which
Errol Morris
tackled the appalling photos from Abu Ghraib in "
Standard Operating Procedure
".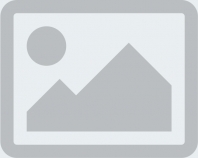 Hong Sangsoo: "Bam Gua Nat - Night and Day"

But at least one truly original auteur film did make it into the Competition. Korean director

Hong Sangsoo

's "

Night and Day

", a comedy about male existence which is also a tragedy about the fundamental contradiction between words and deeds. His films function like mosaics which only form into solid characters and stories when observed from a distance. But the real rewards come from getting up closer. Because this is where the characters and the words they speak begin to oscillate weirdly, before separating into individual images in odd-ball zooms and pans and every now and then a

pig knocks its snout

against a window as if against the wall separating dream and reality. On first glance and in many of its details "Night and Day" is funny and malicious enough. But unlike all the films (and this goes for most of them) which content themselves with naive cliched illustration, unlike all the tiring productions which only want to make the viewer believe what he sees, watching Hong Sangsoo's film gets more rewarding the closer you look.

Ekkehard Knörer

signandsight.com - let's talk european